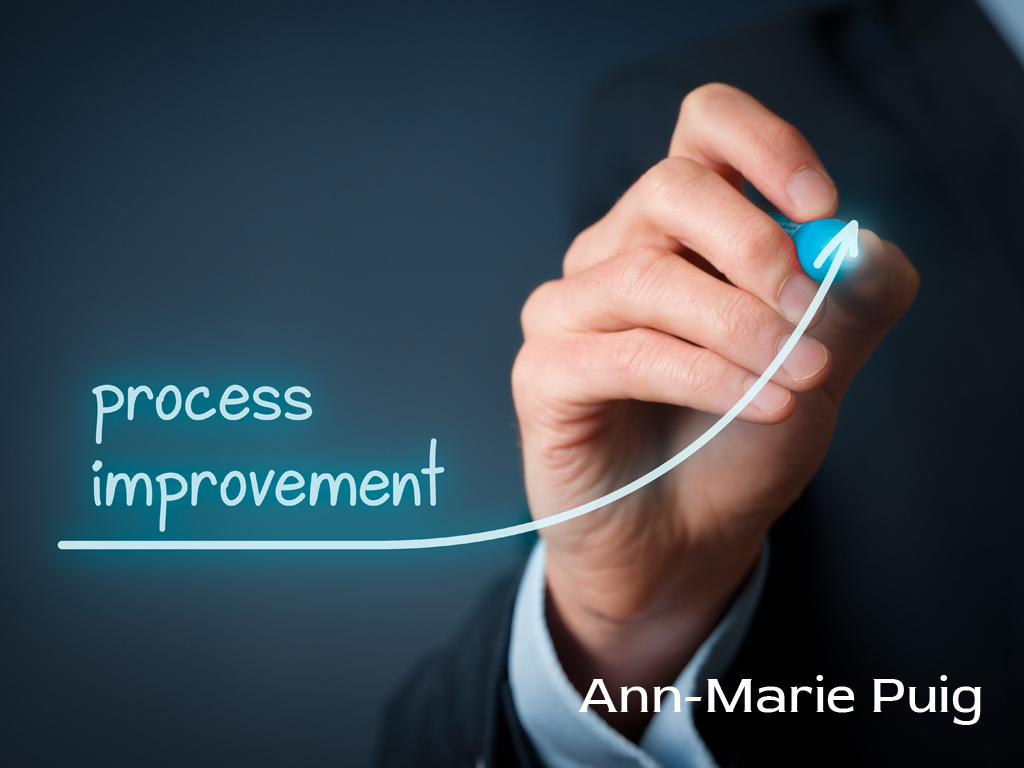 Ann Marie Puig explains how to approach process improvement projects in a business
Date :
October 3, 2022

By

Customers are demanding more from businesses, and competition is growing in every sector. This fierce competition from both within and outside of the country, combined with a complex, uncertain, turbulent fiscal and economic environment makes it almost impossible to deny that business improvement is essential for a business's survival. Ann Marie Puig, a specialist in business optimization and strategy improvement, offers key tips for managing a business improvement program.

Continuous business improvement is the only way to sustain a business improvement project. If this is not done, it will result in only partial improvements that are temporary and will quickly be overtaken by the competition.

Puig says that business excellence is not an easy goal. It is a gradual process that requires the entire organization to be involved. These are the keys to business improvement projects' success. A few key principles are essential for a successful business improvement project. For example, the right selection of processes that need to be improved is one key.

According to the evidence or problems found, the company must identify the processes that it is most interested in improving. They should then be ranked in order of importance. Customer complaints or claims, problems with suppliers and processes that are too costly, slow or require a lot of response time, or loss of markets are some of the most obvious signs.

It is crucial to visualize problems, mistakes, and areas of improvement in a process or circuit using a graphic representation. Puig says that it is crucial to create effective work teams. The real value of an improvement group is the diverse professionals who make it up. Based on objective variables, the best people should be chosen for each project.

Puig adds, "It's important to have the ability to deal with the problem, the knowledge of continuous improvement methods and tools, leadership capability and empathy, motivation, as well as availability. These tools make solving any problem significantly easier."

To carry out continuous improvement, there are many methods (e.g., Six Sigma) and tools (e.g., cause-effect diagrams or Pareto). These guidelines should not be considered rigid rules that must be followed but rather as a guide.

Puig says that it is crucial that team members feel at ease with the method used. To do this, it is vital that they receive the right training according to their roles within the group. To make the best decision, it is important to have consensus and align with the company's goals and characteristics.

Monitoring the progress of the objectives periodically is just as important as their achievement. This allows for the corrections to be made. It is important that the objectives are quantifiable and as precise as possible. It is also essential that top management shows commitment.

It may not appear so, but many improvement projects fail. This is because, despite the high motivation of the workers and managers in a certain department, it does not apply to the top positions within the company.

The lack of commitment by the higher hierarchy results in inadequate follow-up and continuity, which leads to a lack or abandonment of the project. This makes it difficult for the improvement project's transfer to other departments or circuits within the organization.