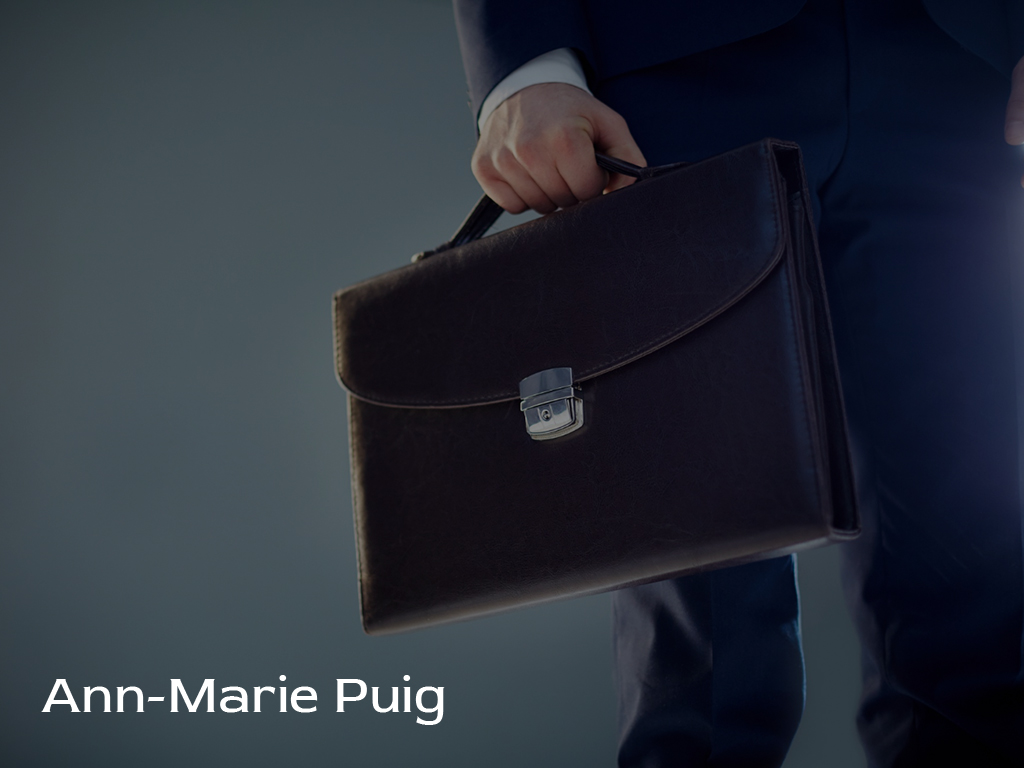 Ann Marie Puig explains how to choose the right employee to become the next leader
Date :
March 29, 2021

By

Identifying leaders is not an impossible task. While business leadership is often associated with senior management, holding a managerial position is no guarantee of being a good leader and not even of being a leader. There are many more potential leaders than you believe in a company, and Ann Marie Puig, a successful entrepreneur and philanthropist from Costa Rica, explains how to recognize them.

Studies have shown that 87% of organizations believe they do not have the leaders needed to hold strategic positions in the future. This is disconcerting, because having the right people in executive positions will ensure the growth of the business in the future. Without them, business operators will not be able to remain in place in the market and grow over time.

To identify the right leaders, implement an internal promotion program. Explains Puig, "Internal leadership development programs are an effective way to identify candidates. You can choose to create a mentoring program involving those who have expressed a willingness to be leaders in the future." You can also organize an internal call to profile people who express an interest in being leaders. To prepare them, you can define a career plan that, in addition to loyalty, shows you that the organization wants to drive its growth.

Invite employees to contribute their ideas and share their projects regarding the company's strategy. This way, you can have the possibilities to grow your company and identify employees who are always thinking about how to do things better. It's those restless minds that keep thinking about how to improve the quality of their work that can make the difference between success or not.

Adds Puig, "If I had to choose a single quality, to detect a leader among the different employees, it would be maturity. It's about looking for a person who accepts their responsibility without making excuses or throwing balls out. It is someone with the ability to make decisions without getting carried away by nerves and who knows how to accept the inconveniences without losing enthusiasm, or looking for culprits in failures."

It's also important to observe the ability of the worker to influence his peers, since there are employees who are more listened to than others, people whose opinions are most valued by their peers regardless of the position they hold. Another of the essential qualities to lead, and which is easily detectable, is energy. You cannot lead with low energy levels, vocation of service, honesty, commitment to people and project, or relational intelligence.

All these skills are added exceptional performance, in-depth knowledge of their area and the possibility of promotion. These would be the requirements to be able to offer a position of greater responsibility to an employee. Many people think that the main requirement to gain greater responsibility is an excellent job performance, but this does not necessarily imply leadership capacity. Even more so considering that in Spain we have a hard time undoing the road in our professional career and we have a habit of assigning a position of more responsibility, which has come to us great, to re-occupy one in the second line of the team.

It is important, once the candidate is chosen, that he or she be able to understand that the trust given is an opportunity to show that they were really prepared to take on a new responsibility. Promotion is not the end of anything, but the beginning. To do this, the fundamental requirement to be met is training. "You have to give him the tools and the support he needs to be able to do his job. It is your boss's responsibility to accompany you until you take on your new responsibility, give you feedback frequently and speed up the process of adapting to the new position," asserts Puig.

Another requirement has to do with the other members of the team, especially those who may have been possible candidates for the same position. It is worth being honest with the whole team and explaining that the person who has made the decision has believed that the ascended person is the most appropriate, at this time, for certain reasons. The important thing is that the message sent to the rest of the group is clear, hence the importance of getting the ascended person right. If, for example, we ascend the one who makes war on his own, or who complains the most, or threatens to leave, the group understands the message of how they should act to be awarded.

All managers with some responsibility should have their succession plan planned. Knowing which person on the team can perform their position in the event that they are promoted or promoted, as in many cases the inability to replace a professional in their position prevents them from moving to occupy another higher position.

Competency assessment results can be crossed to identify leaders in a matrix based on their potential and leadership ability. It is recommended to use specialized software, otherwise obtaining results will become a headache for the driver. In addition, you can't be aware of everything that happens in your company. Enable other members of your organization to evaluate the leadership qualities of collaborators and apply them to those with the skills needed to be leaders in a specific area.