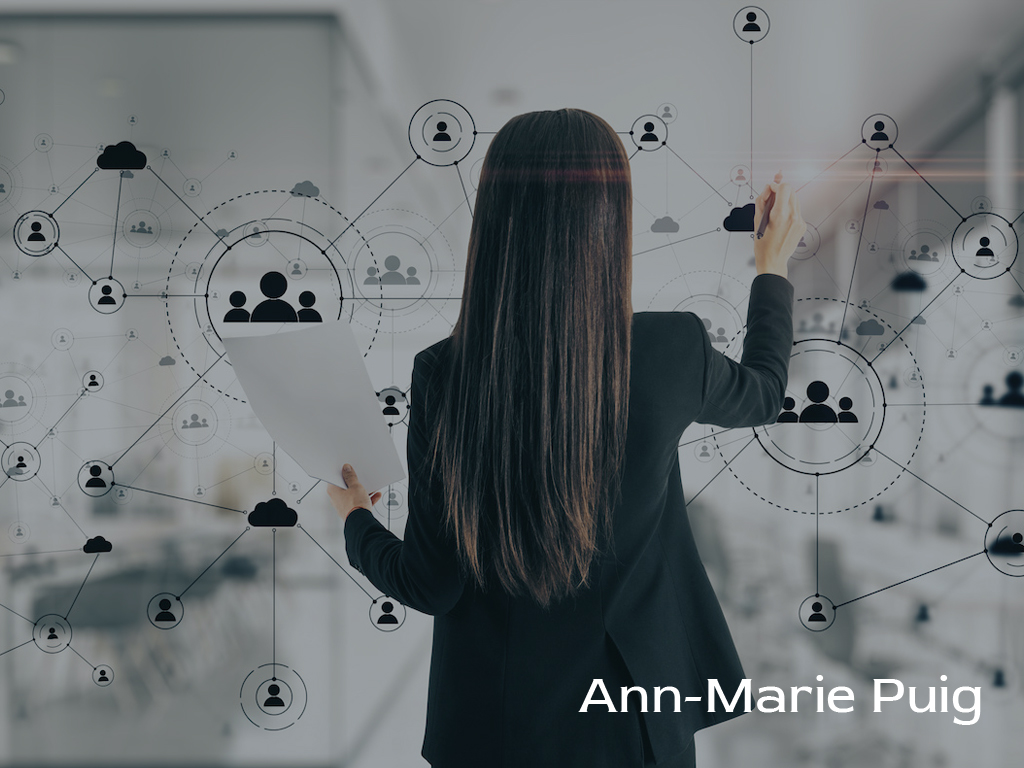 Ann Marie Puig offers insight into how to get the most out of business resources
Date :
December 22, 2022

By

Business resources are a dime a dozen. But knowing which are worth your time and money is more difficult. Ann Marie Puig, a global business strategist and operational improvement consultant, offers her insights into how to get the most out of business resources.

From online courses to books and beyond, there are endless options when it comes to business resources. However, not all of them are created equal.

Many business owners are not aware of the vast amount of resources available to them. Business resources can help businesses save time and money, and find new customers.

One example of common business resources is small business development centers, which offer free or low-cost counseling, workshops, and other services to small businesses. Another is SCORE, a network of volunteer business experts who provide free mentoring and coaching to small businesses.

There are many other business resource organizations out there, too numerous to list here. But these are some of the most commonly used and well-known ones. If you're not using these resources, you're missing out on valuable help that could benefit your business.

"In order to be truly successful, it is important to understand how to get the most out of business resources. By utilizing these tools efficiently, you can save time and money while also getting the best results possible," explains Puig.

Puig stresses the importance of utilizing available resources, including those that may be underutilized. Additionally, she emphasizes the need to be proactive in order to get the most out of these resources.

Puig offers several tips on how to make the most of business resources. She recommends taking advantage of online resources, such as websites and forums. Additionally, she suggests using social media to connect with other businesses and industry experts. Finally, she recommends staying up-to-date on industry news and trends in order to better utilize resources.

When it comes to business, there are a lot of resources available to help you get the most out of your venture. However, with so many options available, it can be hard to know where to start.

There are a number of the benefits that come from using business resources. Among the first is the ability to save time. Explains Puig, "One of the biggest advantages of using business resources is that it can save you a lot of time. With so many options available, you can find the perfect solution for your needs without spending hours researching different options."

Another is saving money. Another big benefit of using business resources is that it can help you save money. By taking advantage of discounts and deals, you can get the products and services you need at a fraction of the cost.

You can also get expert advice. When you use business resources, you also have access to expert advice. This can be extremely helpful when making decisions about your business or when you run into problems along the way.

Using business resources can also help you stay organized. This is especially important if you're running a large or complex operation. By keeping

When it comes to business resources, there is no one-size-fits-all solution. The best way to find the right resources for your business needs is to first assess what your specific needs are. Once you know what you need, you can then begin to research and compare different resources that are available to see which ones will best suit your needs.

There are a number of different sources you can use to find information on business resources. One great resource is the Small Business Administration website, which offers a wealth of information on a variety of topics related to small businesses. You can also find helpful information by talking to other small business owners and asking for recommendations. Additionally, there are many online directories that list different business resources, which can be a helpful way to narrow down your options.

Once you have compiled a list of potential resources, take some time to research each one in more depth. Read reviews and testimonials from other users to get an idea of the quality of the resource. Also, be sure to contact each resource directly and ask any questions you may have so that you can get a better sense of whether or not it will be a good fit for your needs. By taking the time to do your research, you will be able to ensure that you find the best possible business resources for your needs.