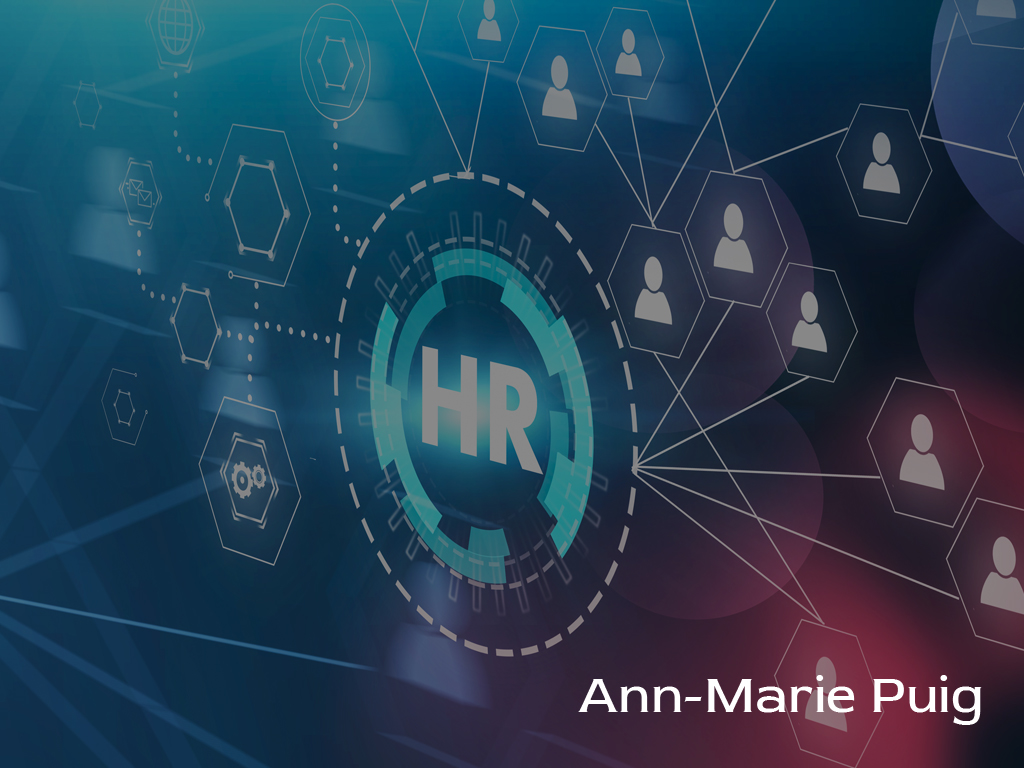 Ann Marie Puig offers insight into some of the Human Resource trends coming in 2022
Date :
October 16, 2021

By

Many claim that 2022 will be a pivotal year, so only agile organizations that truly manage their culture will be able to gain a competitive advantage. Ann Marie Puig, a successful entrepreneur and philanthropist from Costa Rica, discusses some of the trends that are expected to be seen in employee management and human resources (HR) in 2022.

If there's one thing everyone should realize it's that, like organizations, the world is becoming more emotionally and technologically agile. The disruption caused by COVID-19 has transformed all companies globally, and many are still struggling to continue growing due to their failures to respond in time to emerging needs. The time to plan how to respond to emerging needs is now.

After top CEOs announced that their employees can work remotely, companies faced many challenges and opportunities. If your idea is to think about the long term, stay moving and be willing to change and even destroy the barriers of your workspace. The reality is that you can do a lot to support your employees on and off the job, and your guide to moving down these uncertain paths is and always will be your culture.

Attracting and retaining your talents is far from a new trend in human resources; however, it continues to be a concern for many organizations. Not only does this challenge hold up over time, but it has now become a bigger problem due to the record 4 million people leaving their jobs in April 2021 – and the numbers continue to grow.

Most companies fail to attract and retain their digital native employees, mainly because they don't know how to create an attractive work environment for them. "The first thing to know about your company members is how they feel, what they need, and what they think," asserts Puig. "This way, you can make better decisions."

Many organizations promote inspiring values such as integrity, trust or empathy, among others. However, most companies fail to manage their culture consistently and consistently over time. Building a culture is not as simple as putting organizational values on a list. This materializes once you manage to visualize and measure the needs, interactions and level of commitment of people, thus promoting the desired values.

Adopting the right technology is essential to creating an equitable performance management system that allows you to celebrate and honor each person's uniqueness through daily experiences.

Regarding the last point, it's important to change your mindset for the coming year. Start seeing culture as a behavior and equip yourself with the necessary tools to proactively respond to emerging challenges.

People located in different parts of the world are forcing companies to accelerate the implementation of new technologies in a more agile way to keep teams connected and engaged. The biggest challenge for 2022 is the adoption of appropriate technology, capable of solving the needs of organizations, employees and the environment.

2022 will be emotionally and technologically more demanding than ever. The more effective your way of integrating all the human information in your organization, the greater your success. The trend in human resources for 2022 will be to take advantage of the use of the right technology to enhance collaboration, digitize emotions, keep people connected, obtain greater visibility and make better decisions in real-time to benefit your company and your employees.

Becoming agile has already become the main goal of many companies' digital transformation initiatives. The difficulty for 2022 is how to use technology strategically to democratize data and empower the organizational culture.

Remote work seems to make it easier for employees to leave the company early. When it comes to choosing their employers, work model and organizational culture, people have more options than ever, so retaining top talent and responding to their dynamic needs will be a great challenge for 2022. "Talent drain can be demotivating for teams," explains Puig, "and the cost of company abandonments is greater than you often think. That's why you need to build a strong team culture, with a shared purpose that differs from that of the competition."

Most of the people hired from February/March 2020 until now never knew their leaders and colleagues personally. Companies that don't start building engagement early on are more likely to face the talent drain in 2022. If you can create a technology-driven team culture that engages its members, your employees will automatically become cultural ambassadors and choose your company over any other.

Today more than ever, hybrid, remote, and flexible organizations will need advanced technology to keep their cultures stronger, more agile, and more human. Make sure you have real-time visibility into your teams and keep them emotionally connected, engaged, productive and up-to-date.