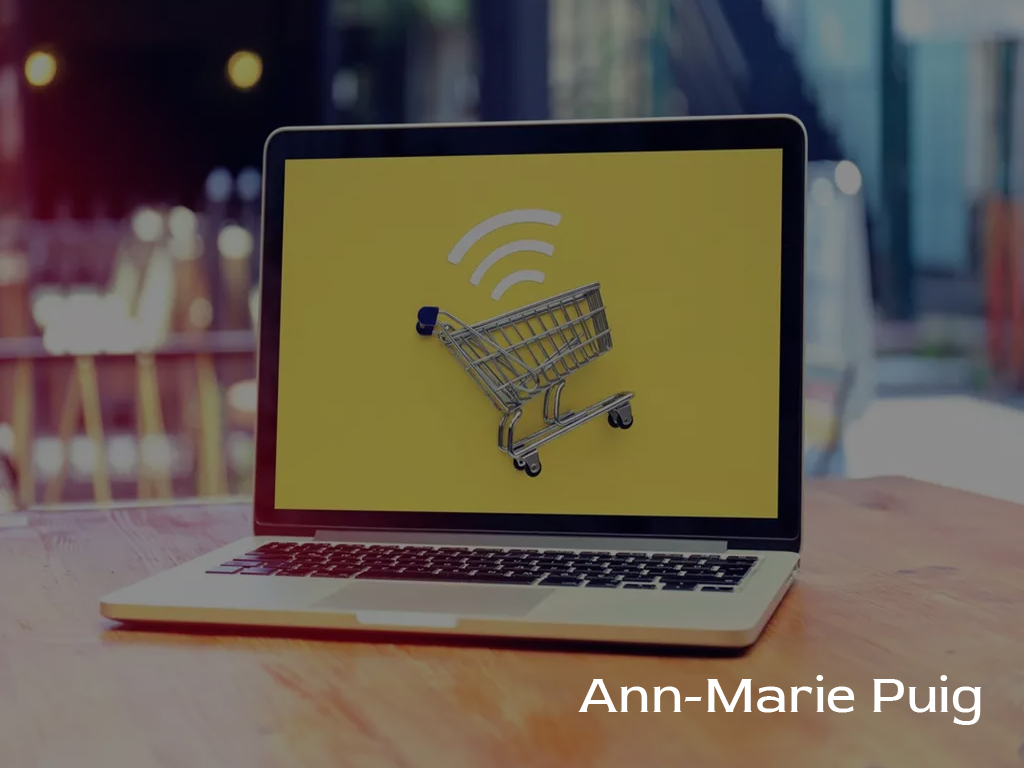 Ann Marie Puig offers new trends being seen in the eCommerce ecosystem
Date :
September 12, 2021

By

2020 didn't turn out as planned. The COVID-19 pandemic affected all retailers on every level, whether it's in the way they communicate with customers or in user research. COVID-19 greatly accelerated the trends that are already seen and packed a decade of ecommerce growth into a single year. Homebound consumers drastically changed their buying behavior and millions of businesses were forced to invest more in their existing e-commerce channels or go online for the first time. However, as the pandemic lingers on, there are additional changes coming to the eCommerce space. Ann Marie Puig, an entrepreneur and philanthropist from Costa Rica, explains some of the changes that are quickly being introduced.

Improved online shopping routes, as a result of the pandemic, have led to websites becoming the primary purchase path for many brands, rather than a secondary or alternative method to the store. COVID-19 has brought forward the adoption of eCommerce for years. That means retailers need to do much better as an industry than we did in early 2020. eCommerce is extremely competitive, and the best technologies will temporarily attract higher conversions until they become widespread and something else becomes an advantage.

This is facilitating change on several levels. Robust search and filtering, customization applied correctly at every touchpoint and enriched purchase information. In addition, near-instant site loading with autonomous development and adoption best practices, optimized returns and exchanges, as the volume of home orders is now higher, and achieving compliance at higher volumes is crucial.

"Retailers looking to keep up with the ever-changing needs, behaviors and preferences of customers will increasingly turn to rapid customer research to accelerate innovation," asserts Puig. "Retailers operate in an environment where change is the only constant. That means innovation in the customer experience domain will be more important than ever. But brands also need to adapt with a firm focus on customer needs, which means integrating customer research into the entire process, from concept to design."

In addition, far from slowing down innovation, conducting rapid customer research to shape and validate everything from big transformative ideas to tweaks and optimizations provides the clarity and certainty merchants need to adapt quickly. It's now possible to conduct meaningful customer research, remotely or otherwise, in days rather than weeks, because you don't need to rely on anything that comes close to a final design or treatment. Even the concepts outlined, as part of cleverly designed research, can tell us what is likely to work in this new reality and what is not, what problems may arise later, the tweaks and optimizations that are likely to improve performance or eliminate friction in the customer experience.

As a result of COVID-19, merchants are finding more ingenious ways to bridge the gap between in-person and digital retail experiences, while at the same time, customers will be more open to new ways to search, compare and buy products. Advancements in virtual and augmented reality (AR/VR) and online services offered to customers are becoming more prominent.

Before the pandemic began, certain retail loyalty programs only rewarded loyalty at the physical store; however, that has changed. This year, it's an automatic and expected experience to buy something in a store and receive a text message or thank you email instantly, recognizing the purchase with extended offers and referral opportunities from ecommerce companies of all sizes. "This experience contributes to building a deeper connection with the customer, finding them where they want to buy with the value available, no matter what," asserts Puig.

Data collection and omnichannel marketing strategies are becoming endless for an average store that has a physical location and an online store. The more brands realize the potential of data in online and offline pathways, and personalize it, the easier it will be to build customer loyalty and advocacy. Successful stores sell on any platform and channel, and connect with customers where they spend most of their time.

Looking back at the origins of eCommerce, merchants were often forced to make their entry online through already established marketplaces like Amazon or eBay. While platforms like Shopify have allowed merchants to create and manage their own direct-to-consumer experiences, the shape of these marketplaces continues to evolve.

Digital wallets, such as Apple Pay, could become the default payment method, possibly outpacing credit card payments for the first time. Financing solutions will become a must-have feature with the most aggressive traders running multiple financing options. We will also see cryptocurrency finally legitimized as a suitable payment method.

In 2020, the concept of the conscious consumer emerged, with 57% of shoppers willing to change their shopping habits to help reduce negative environmental impact. Consumers are now actively looking for local and independent businesses that reflect their values. There is huge growth in the number of small to medium-sized ethical and sustainable brands, and customers are looking for brands that are honest and transparent about what they are doing to help combat the carbon crisis.

Performance is always a big issue, as faster stores convert at a higher rate and no one likes slow apps. 2021 will be the year when store owners start noticing performance issues and work hard to fix them at all levels, from the topic onwards. The themes that claim to be performant will proliferate. Apps will be pressured to lose weight. Server-side image compression will become the norm. However, don't be distracted by vanity metrics. The only thing that matters for the performance of an ecommerce store is how long it takes customers to perceive a page load. That's a unit of time, measured in seconds, not a score of one to 100.