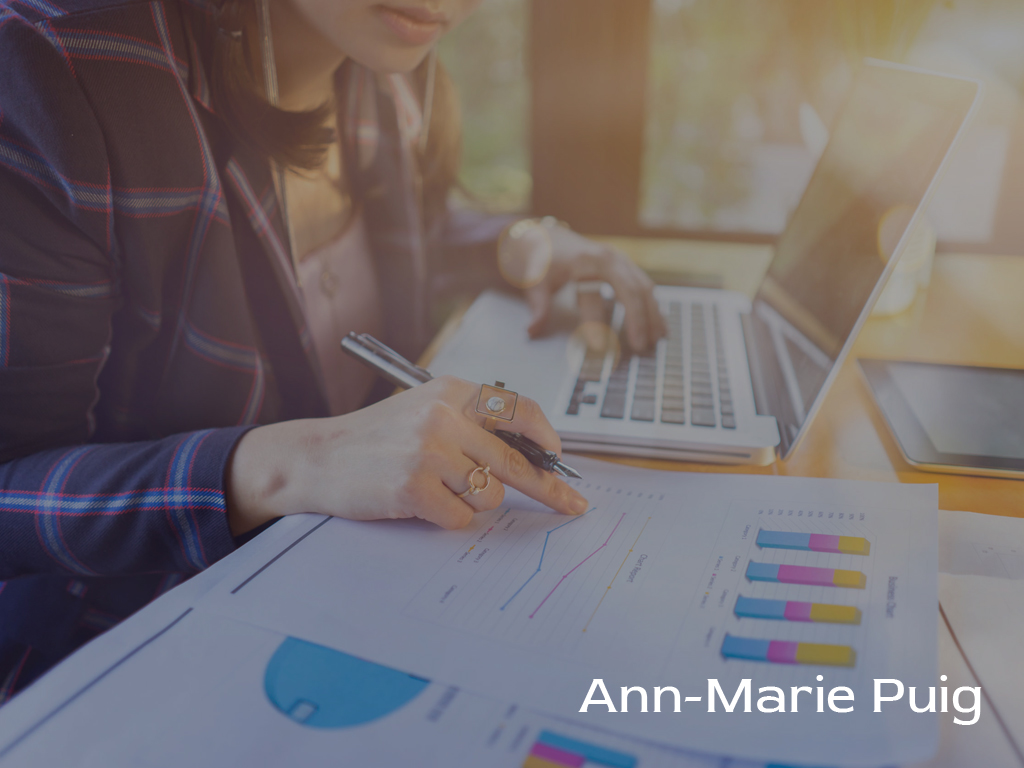 Ann Marie Puig: Renowned Entrepreneur Shares 10 Genius Tips for Mastering Small Business Finances Like a Pro!
Date :
June 7, 2023

By

Ann Marie Puig, a highly regarded entrepreneur, and financial expert, has shared ten genius tips for mastering small business finances, providing invaluable guidance to entrepreneurs and small business owners. With her extensive experience in finance and business management, Ann Marie Puig offers practical strategies to help small businesses optimize their financial operations, make informed decisions, and achieve long-term success.

Managing finances is critical to running a small business, yet it can be overwhelming for many entrepreneurs. Ann Marie Puig understands the challenges faced by small business owners. She provides expert advice to help them navigate the financial landscape with confidence.

Here are the ten genius tips shared by Ann Marie Puig for mastering small business finances:

Create a Solid Budget:

Developing a comprehensive budget is the foundation for effective financial management. Ann Marie Puig emphasizes the importance of creating a realistic budget, including expenses, projected revenues, and financial goals. Monitoring and adjusting the budget allows small businesses to maintain financial stability and allocate resources efficiently.

Separate Personal and Business Finances:

Keeping personal and business finances separate is crucial for accurate financial tracking and tax purposes. Ann Marie Puig advises small business owners to open different business bank accounts and maintain distinct financial records. This separation ensures clarity and simplifies financial management and reporting.

Implement Robust Bookkeeping Practices:

Accurate bookkeeping is vital for monitoring cash flow, tracking expenses, and preparing financial statements. Ann Marie Puig recommends using professional accounting software or hiring a qualified bookkeeper to maintain organized records, streamline financial processes, and ensure compliance with tax regulations.

Monitor Cash Flow Regularly:

Cash flow management is critical for the survival and growth of small businesses. Ann Marie Puig highlights the significance of regularly monitoring cash inflows and outflows to ensure sufficient liquidity. Small business owners can make informed decisions regarding investments, expenses, and growth opportunities by analyzing cash flow patterns.

Control Costs:

Effective cost control is essential for maximizing profitability. Ann Marie Puig advises small businesses to scrutinize expenses, negotiate with vendors, and explore cost-saving measures without compromising quality. Small companies can enhance their bottom line by identifying areas for cost reduction and optimizing resource allocation.

Maintain Adequate Working Capital:

Sufficient working capital is crucial for meeting day-to-day operational expenses and unforeseen financial challenges. Ann Marie Puig emphasizes the importance of maintaining a working capital buffer to navigate economic fluctuations and seize growth opportunities. This financial cushion provides stability and flexibility for small businesses.

Establish a Strong Credit Profile:

A solid credit profile is essential for accessing financing and favorable terms. Ann Marie Puig advises small businesses to build and maintain a strong credit history by making timely payments, managing debt responsibly, and monitoring credit reports regularly. A strong credit profile opens doors to financing options and enhances the business's financial health.

Seek Professional Financial Advice:

Navigating small business finances can be complex, and seeking professional advice is invaluable. Ann Marie Puig encourages small business owners to consult with financial advisors or accountants who specialize in working with small businesses. These experts can provide tailored advice, help identify growth opportunities, and ensure compliance with financial regulations.

Continuously Educate Yourself:

Financial literacy is a critical component of small business success. Ann Marie Puig emphasizes the importance of continuous learning and staying updated on economic trends, tax laws, and industry-specific financial practices. Small business owners should invest time expanding their financial knowledge to make informed decisions and adapt to changing circumstances.

Plan for the Future:

Effective financial management requires long-term planning. Ann Marie Puig advises small business owners to develop a strategic financial plan that outlines goals, forecasts revenues, and expenses, and incorporates contingency plans. This forward-thinking approach enables businesses to adapt to market changes and seize growth opportunities proactively.

"Mastering small business finances is crucial for sustainable growth and success," said Ann Marie Puig. "By implementing these genius tips, entrepreneurs can gain control over their finances and position their businesses for long-term prosperity."

Ann Marie Puig offers consulting services and resources to help small businesses implement these financial strategies and achieve financial mastery.