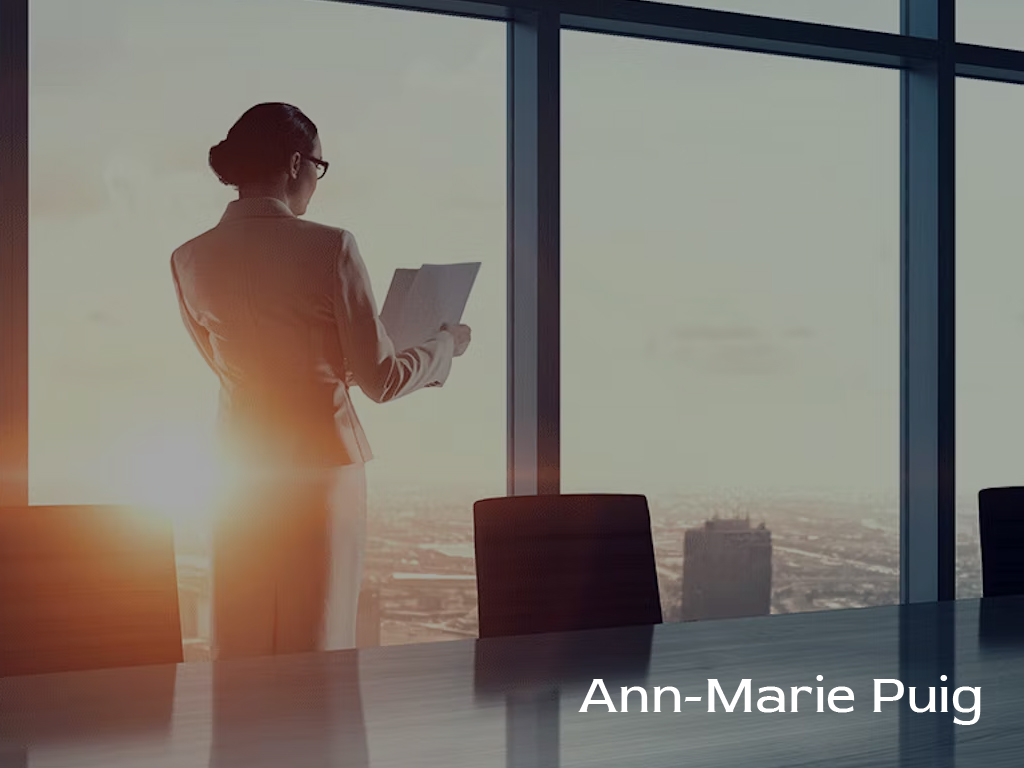 Ann Marie Puig Unveils Guide to Empower Entrepreneurs: Building Resilience and Transforming Obstacles into Opportunities
Date :
March 24, 2023

By

Ann Marie Puig, a renowned business tax consultant, has recently published an insightful guide aimed at helping entrepreneurs build resilience and turn obstacles into opportunities. With years of experience advising businesses on tax strategies, financial planning, and overall growth, Puig is well-positioned to offer valuable advice to empower entrepreneurs to overcome challenges and achieve success.

Statistics show that 20% of small businesses fail within their first year, and 50% fail by their fifth year. However, one key factor differentiating successful entrepreneurs from those who fail is their ability to build resilience and adapt to challenges. Ann Marie Puig's guide is designed to help entrepreneurs develop this crucial skill set and foster a mindset that thrives in adversity.

"Resilience is an essential trait for entrepreneurs, as it enables them to face challenges head-on and turn setbacks into opportunities for growth and learning," said Puig. "My goal with this guide is to share practical advice and strategies that entrepreneurs can use to cultivate resilience, foster a growth mindset, and ultimately achieve their business goals."

The guide outlines several key strategies that entrepreneurs can implement to build resilience, including:

1. Embracing change: Entrepreneurs must be prepared to adapt to changes in the market, technology, and customer preferences. Puig advises entrepreneurs to view change as an opportunity rather than a threat and to seek ways to innovate and evolve continually.

2. Developing a solid support network: Building a network of mentors, peers, and industry professionals can provide entrepreneurs with valuable guidance, feedback, and encouragement. Puig recommends joining industry associations, attending networking events, and seeking mentorship opportunities to build connections and gain diverse perspectives.

3. Fostering a growth mindset: Puig emphasizes the importance of cultivating a mindset that embraces challenges and sees failure as an opportunity to learn and grow. Entrepreneurs can develop the resilience needed to overcome obstacles and achieve long-term success by focusing on continuous improvement and learning from setbacks.

4. Prioritizing self-care: Managing stress and maintaining a healthy work-life balance is critical for entrepreneurs' well-being and long-term success. Puig encourages entrepreneurs to prioritize self-care by setting boundaries, taking breaks, and investing in activities that support mental and physical health.

5. Setting realistic goals and expectations: By setting achievable goals and maintaining realistic expectations, entrepreneurs can prevent burnout and stay motivated in the face of setbacks. Puig advises entrepreneurs to break down their goals into smaller milestones and to celebrate progress along the way.

In addition to these resilience-building strategies, Puig's guide explores how entrepreneurs can turn obstacles into opportunities by adopting a solutions-focused approach. She shares several examples of businesses that have successfully pivoted or adapted to challenges, highlighting the importance of creativity, innovation, and resourcefulness in overcoming adversity.

"One of the most powerful ways to build resilience is by developing the ability to see challenges as opportunities for growth and learning," added Puig. "By adopting a solutions-focused mindset and being open to new ideas, entrepreneurs can turn setbacks into stepping stones and create a more resilient and successful business."

The guide offers practical advice and real-world examples, making it an invaluable resource for entrepreneurs seeking to build resilience and overcome obstacles in their business journey. By sharing her expertise and insights, Ann Marie Puig aims to inspire and empower entrepreneurs to face challenges confidently and turn adversity into opportunity.

For more information about Ann Marie Puig's guide and business tax consulting services, please visit www.annmariepuig.com.