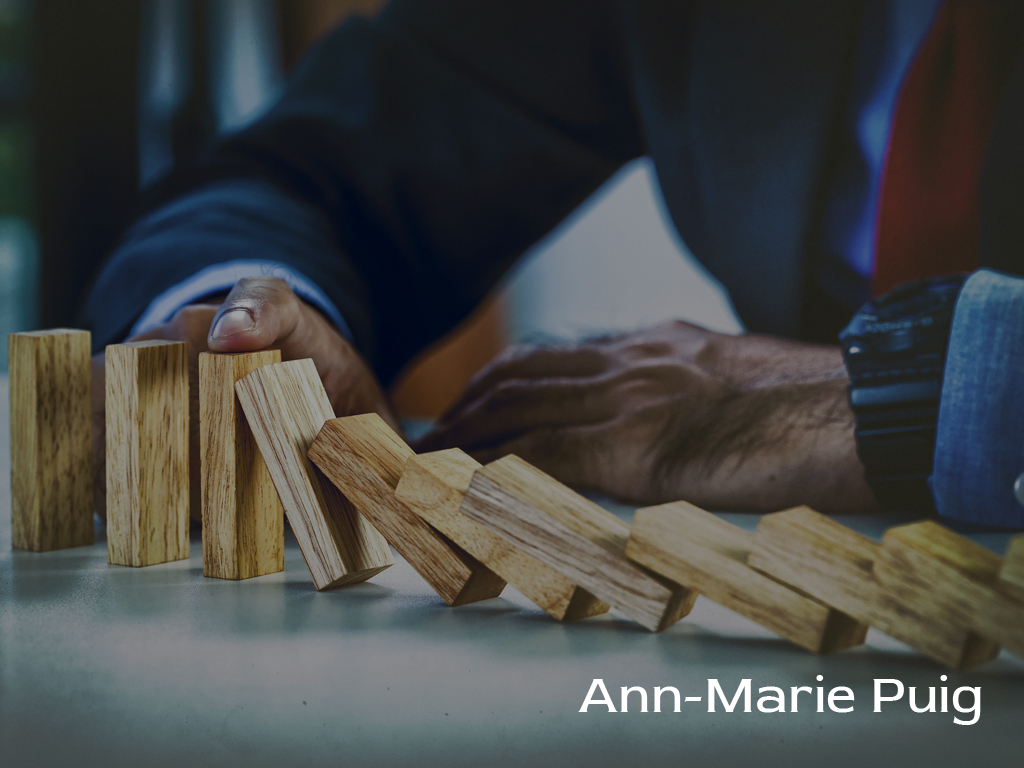 Renowned Business Mentor Ann Marie Puig Exposes the 7 Critical Pitfalls That Can Derail New Ventures
Date :
August 29, 2023

By

Ann Marie Puig, a distinguished entrepreneur and mentor, is once again sharing her invaluable insights to guide and protect new ventures. This time, Puig is shedding light on the common pitfalls that can spell disaster for startups and budding entrepreneurs. With a proven track record of navigating business challenges, Puig's expertise offers a strategic roadmap to avoid these critical mistakes and set the course for success.

Launching a new venture can be both exhilarating and challenging. Puig's comprehensive analysis reveals the seven critical pitfalls that can undermine the viability and growth of new businesses. Her guidance provides aspiring entrepreneurs with a powerful toolkit to navigate these potential pitfalls and build strong foundations for their ventures.

Puig's Exposé of the 7 Critical Pitfalls

Insufficient Market Research: Puig emphasizes the importance of thorough market research before diving into a new business. Failing to understand customer needs, market trends, and competition can lead to misguided business decisions and lackluster growth.

Lack of Clear Value Proposition: Puig's insights highlight the significance of a clear and compelling value proposition. Businesses must clearly communicate what sets them apart and why customers should choose their products or services over alternatives.

Poor Financial Planning: Sound financial planning is the backbone of any successful venture. Puig's advice underscores the need for accurate budgeting, forecasting, and contingency planning to avoid financial stress and unexpected setbacks.

Overlooking the Customer Experience: Customer satisfaction is paramount. Puig recommends businesses prioritize creating exceptional customer experiences that build loyalty, repeat business, and positive word-of-mouth marketing.

Inadequate Marketing and Branding: Puig reveals how a lack of effective marketing and branding strategies can hinder visibility and growth. Businesses must invest in building a strong brand presence and reaching their target audience through strategic marketing efforts.

Scaling Too Quickly: Premature scaling can lead to operational inefficiencies and strained resources. Puig's insights advocate for steady, sustainable growth that aligns with market demand and internal capabilities.

Ignoring Technology and Innovation: Failing to embrace technological advancements can leave businesses behind. Puig's expertise stresses the importance of leveraging innovation to streamline operations, enhance customer experiences, and stay competitive.

Puig's guidance on avoiding critical pitfalls is grounded in her extensive experience as an entrepreneur and mentor. Her insights offer new ventures a strategic framework to navigate challenges and position themselves for long-term success.

"Launching a business is a journey that requires careful planning, resilience, and a proactive approach to potential pitfalls," comments Puig. "By identifying and addressing these critical challenges early on, entrepreneurs can build strong foundations for growth and sustainability."

Puig's reputation as a mentor and her commitment to fostering entrepreneurial growth make her insights invaluable for individuals seeking to navigate the complex landscape of business launch and growth.