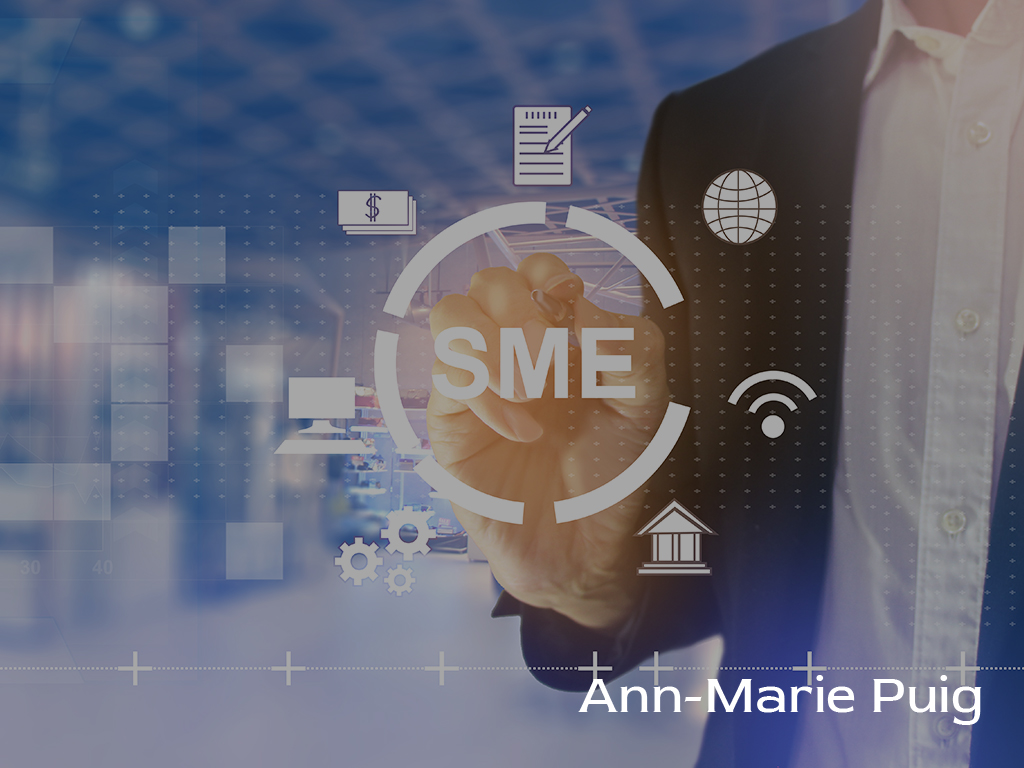 Ann Marie Puig discusses achieving strategic objectives as an SME
Date :
June 10, 2022

By

Even though the core principles of project management haven't changed significantly in recent years, it is still challenging to follow the right practices. This is why consistency is key. It doesn't matter if you are trying to achieve business goals or personal ones; it is crucial that you honor your promises. Ann Marie Puig, a successful global business consultant from Costa Rica, explains how to achieve the strategic goals for SMEs.

The vision and mission of an organization should be matched by its actions. The step between strategic objectives and the vision should be clear. These objectives must be clear, concise, and easy to understand. These objectives should also include the most important and final goals that will enable the organization to realize its corporate vision.

Puig states, "Offering products or services requires different processes that ensure consistency at all levels." To improve performance, however, it is important that these processes are flexible. Many companies fail to improve their processes because they see them as a guideline and not as key points for quality or efficiency.

A process is a collection of tasks and decisions that are combined to transform a resource- or time-investment into a product or service. Because they include many aspects, it is hard to understand processes. First, they must be clearly defined. They should be clearly defined, and documented with measurements. You can ask the Project Manager for assistance in defining the tasks.

Repeatability is essential. A process is a sequence of activities. They must be communicated, understood, and executed consistently by the work teams. They should also be predictable.

Stability is essential to ensure that planned activities are consistent and produce the desired results. Also, it is important to measure the results of processes. Measurables provide information about the results of all activities and ensure that they are done to the highest standards.

It is essential that a company has skilled employees in order to reach its strategic goals. Puig adds, "Every company is made up people. Robots aren't as intelligent yet."

People create for other people. If you refuse to acknowledge that people are the lifeblood of any business, it will not matter. Strategic planning is the first step in creating a plan. This is achieved by establishing a common goal. The vision and mission are the foundation of this. Your company's mission describes what it does and how it is different from other businesses. The vision is how you see your business today and what your ideal situation would look like for customers.

You need to do several analyses of the environment, competitor and scenario as well as forecasting of results in order to ensure the success of all the elements. These analyses are an essential part of any strategy planning. These analyses can be used, regardless of the business line, to establish the best strategic goals for any company.

Depending on which strategy is used, the time it takes to plan can vary. It is important to remember that planning time can be divided into three types: short (one to three years), medium (up to three years) and long (more than three years). These tools are crucial to completing the task.

Benchmarking is a valuable tool. This helps you identify the most important characteristics and processes of a product or service. You can then use these to improve your products and processes. A company is often compared to another in an industry leader's view.

An essential tool is the SWOT analysis. A SWOT analysis is a description that identifies the strengths, weaknesses, opportunities, threats and threats that may impact your ability to reach your goals. This tool will allow you to assess the current situation of the subject you are studying and enable you to make informed decisions that align with your goals and policies.