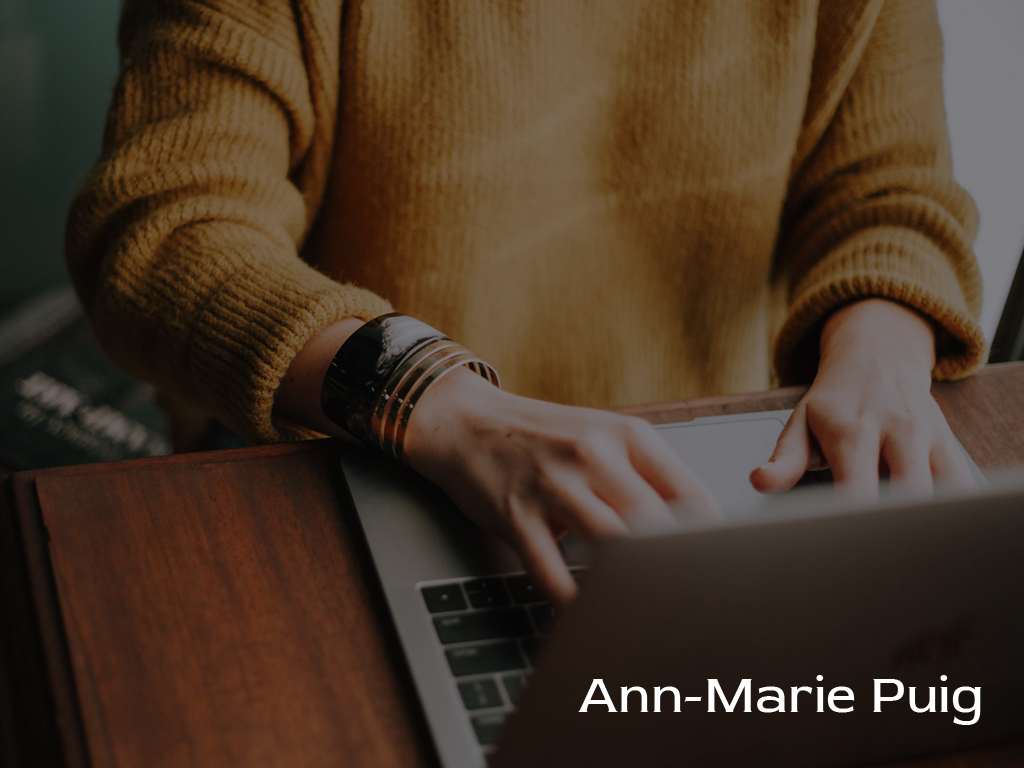 Ann Marie Puig discusses digital marketing trends for 2021
Date :
February 10, 2021

By

The year 2020 was a very different one in every way. The coronavirus pandemic has brought a series of constant changes at all levels. From the point of view of companies, adaptation to new forms of communication and consumption has been key to the livelihood of many of them. Now on the horizon, and in view of all this, doubts arise as to what the digital marketing 2021 trends will be. Ann Marie Puig, a successful business entrepreneur and philanthropist from Costa Rica, discusses how the digital marketing space is changing this year and what lies ahead.

The coronavirus pandemic has caused marketing experts to develop new formulas to reach the public. The closure of physical stores, for example, generated an effect in which the rapid digitization of resources played a decisive role. For this coming year, it is, therefore, time to give these resources a twist. One of the most interesting 2021 digital marketing trends will be the branding purpose. Asserts Puig, "Defining the true value behind a company is key to getting the best results. Not for nothing, you will be able to stand out within the competition and propose a more successful marketing strategy in the long term."

In this sense, CSR (corporate social responsibility) will play a prominent role. This concept refers to all those actions that any company will take to try to positively impact its environment. CSR will help the company deliver added value to the market and ultimately help you improve your image and positioning.

From a marketing point of view, it's easier for a company to try to retain its customers than to attract new ones. Customer loyalty programs will be another digital marketing trend in 2021. Actions will focus on offering rewards to users so that one sale becomes the start of another. It should always be taken into account that customer loyalty is the main objective of any marketing strategy that is oriented towards the customers themselves. This strategy includes the study that we will do to know what the consumption habits of our tastes are, what their tastes are and what moved them to buy in our company.

Although it has been in place for a few years, brick and click will be a trending business model for the next year. It is a model in which sales in brick stores are combined with the sale in online stores, and an ideal digital marketing strategy for those companies that keep in mind open new sales channels and carry out omnichannel.

Since we are in the context of the coronavirus pandemic, concepts such as online events and webinars have spread among companies. The new security measures do not allow the realization of large physical and/or face-to-face events. That's why online events are going to be one of the big digital marketing trends 2021. Something similar happens to webinars. This term refers to a type of digital content focused on providing information over the Internet. The objective is to explain in a short time and in detail some theme. The presentation of a new product or to inform customers of any promotion or offer are actions that can be carried out through a webinar.

Social media is a must in any digital marketing campaign that is valued. That's why you have to make the most of all your news to get the best out of our campaign. LinkedIn and Twitter stories, as well as Instagram live streams or social network reels, have an impact in recent months. However, before launching into a global social media marketing campaign, you have to take into account which ones best suit the business. It is impossible to want to cover all social networks and have profiles in all of them.

Within digital marketing trends 2021, special attention will have to be paid to Google updates. Without going any further, a big change in the search engine is planned for May of this year, as those pages that meet all the criteria of good experience for the user will be highlighted even more. All in order to ensure that users can more easily find the information they are looking for.

"One of the key tools for our marketing campaign in 2021 will be Google Analytics 4," says Puig. "The new version will focus more on users and businesses and not so much on visitors and web pages. Online stores, for example, will have new metrics to know whether or not a user has come to your business."

Guerrilla marketing, which never goes out of style, will also be one of the great trends digital marketing in 2021. This alternative is perfect for those companies looking to generate impact from a very low investment. With guerrilla marketing what is achieved is to generate a greater impact, do more for less, stand out from the competition, consolidate and retain the customer and make branding.

The main advantages of guerrilla marketing are that it allows to achieve objectives without having to make a great economic investment, an excellent way to publicize and position a brand locally and globally without using traditional advertising channels. In addition, the innovative, creative and original image left in the public is what makes the brand more attention-grabbing.

These will be some of the digital marketing trends in 2021, and they're going to be essential for any company, especially this year. Everything will revolve through digitization more forcefully, and the use of these new strategies can be key to re-emerging as a business, attracting new customers and retaining existing ones.