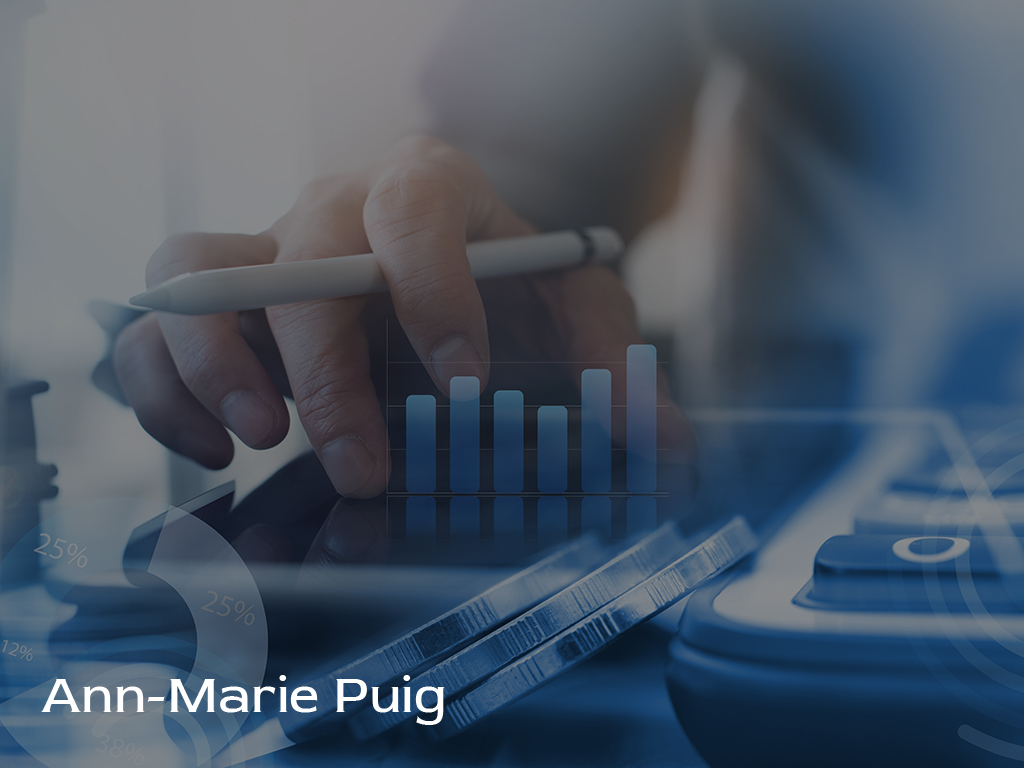 Ann Marie Puig discusses how to improve business revenue without increasing expenses
Date :
June 29, 2021

By

Most eCommerce merchants, when they want to increase revenue, focus their budgetary effort on increasing web visits to convert them into orders. They often forget, however, that it is much cheaper to focus on growing revenue from customers they already have. Ann Marie Puig, an entrepreneur and philanthropist from Costa Rica, explains how eCommerce entrepreneurs can increase revenue without increasing their expenses.

Basically, all eCommerce should always have three objectives. These include improving conversion rates, increasing the average size of orders and good use of email marketing. All three are important, and all three are easy to manage. They can be accomplished with only minimal effort, helping the business increase its bottom line.

Improved conversion rate is a key performance indicator and one that deserves a great deal of attention. Says Puig, "Most eCommerce stores have a total conversion rate of 2% to 3%, based on the formula is Sales/Total Unique Visitors = Conversion percentage. This means that if you have 10,000 unique visitors per month and have 200 orders, you have a conversion rate of 2%. If the average order amount is $50, then your monthly income will be $10,000. But, if that conversion rate is increased from 2% to 3%, there would be a sudden increase of 50% of your sales and you would have a revenue of $15,000."

This can be accomplished, for example, by investing in pay-per-click advertising to acquire 50% more visitors. The cost depends on the cost per click, but if it is $0.50, you would have to invest $2,500 more. That doesn't leave much margin. It's possible to improve the conversion rate without having to spend a lot of money by adding live chat, since purchasing decisions often stop even when shoppers have added a product to the cart. Many times, this is because, in the purchase process, doubts arise, especially in relation to transport, the availability of the product or prices. The chat has to appear throughout the purchase process.

Make sure the shipping cost. It must be visible throughout the purchase process. This reassures the buyer who knows what the total cost of the purchase is before it occurs. In addition, offer promotions in the cart. If an extra incentive is given in the shopping cart, it sometimes encourages shoppers to finish the order. Different payment systems can lead to greater sales, as well. "There are still many buyers who prefer not to pay by credit card. You must also offer other options, such as PayPal, which is growing a lot."

The website must be fast and secure. The speed with which it is downloaded is crucial. Consumers can no longer stand slow websites, much less on mobiles. You have to give all the security and trust to the customer. Indicate telephones and physical addresses visibly and accessible on all pages of the web.

Have a clear return policy. Many consumers will not place any orders unless they know they can return unwanted items. In addition, make continuous tests to optimize the cart and payment process. Test different button sizes, locations and colors. Copy to the largest eCommerce in the world. They have it very well studied. All these improvements may seem of little importance, but we are talking about improving the conversion rate by a few tenths.

To increase the amount of the average order, which is a second improvement that could have an immediate impact on your income, there are several tricks that can be employed. For many eCommerce stores, it's simply getting shoppers to add another additional item to the cart. Offer free shipping for a certain amount that is higher than the average order. Use tools that allow for cross-selling and accessories for all products. Offer testimonials and comments from other customers. Offer a gift if a certain amount exceeds the average. Offer a subscription. In other words, monthly payments entitle you to items. It's getting a long-term revenue stream. Lastly, promote product sets rather than individual products.

Make good use of email marketing. Email is a fantastic tool very cheap to get to remind your client of your offers and news and, therefore, increase the sales of your own customers. That is why it is essential to have a very well organized customer database to be able to have even a simple CRM. However, Depending on the products sold, you cannot bombard customers every day with emails because they will end up leaving the newsletter. For companies that send newsletters very frequently, when the client wants to unsubscribe, we recommend giving the customer the possibility of receiving the newsletter less frequently.