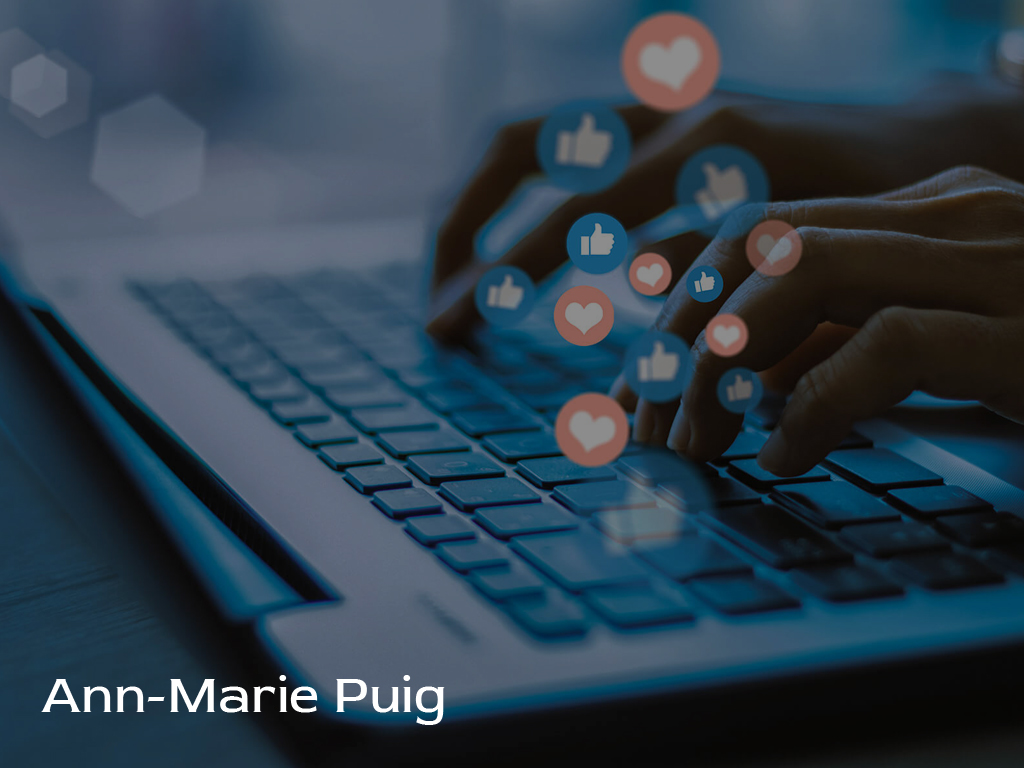 Ann Marie Puig discusses how to use social media to find superior workforce talent
Date :
June 24, 2021

By

Companies are beginning to incorporate social networks into their strategies for attracting and selecting candidates, aware of the large number of potentials found in them. According to the latest studies, in the US, eight out of ten companies use social media to recruit staff. From now on, and despite the labor crisis, companies that want to be credible and attract the best talent will have to use social media for this. Ann Marie Puig, a successful entrepreneur, philanthropist and eCommerce expert from Costa Rica, explains how to use social media to find the best talent for a company.

With a Corporate Employment Channel (web, blog, etc.) aimed at candidates, companies will stand out with their recruiting efforts. They can offer content that gives them value and transparent and credible information about the reality of the company and the attractions of working in it. In addition, they need to have an active presence on social media more related to the candidate pool to attract them, interest them and redirect them to the employment channel.

Adds Puig, "It will not be enough to improve your employment channels with valuable content. You will have to attract talent and redirect it to your employment channels: go out to look for potential talent and be active in those social networks where your type of candidate is present and active." In addition, companies can create corporate groups in the social networks most akin to their candidate and energizing our presence to create community and interest.

Do not fall into the error of using them only as a means to publish job offers, however. Attract candidates by providing them with valuable content, such as corporate news of interest to them, real and authentic interviews of our managers/employees, so that they know the company, information and details about the job offers being offered. In addition, maintain an open, transparent and close dialogue, attending to their doubts, talking, collaborating with them. Encourage interest in following the business, as well as in recommending them to their friends, colleagues and family. "Social networks can be a valuable showcase to get closer to potential candidates, virilize content and attract visitors to our employment channel," adds Puig.

It's important to have a clear strategy on social networks, deciding which ones we are interested in having a presence in, how and with what objectives. It's equally important to probe to determine the most efficient ones since not all platforms will be useful and effective. Once that's in place, it's important to have a consistent presence and substantial follow-through.

Use social media platforms to drive traffic and candidates to your website. Start by using different networks and testing the different results. Perhaps a business will find, for example, that using Facebook doesn't work as a direct hiring tool, but as a means to publish jobs. Twitter can be an efficient network to publicize work, but interactions may not be that substantial. LinkedIn is often very successful as a direct contracting tool, as well as a way to elevate the company image and commit to specific objectives.

Managing relationships with candidates, passive and active, who visit the employment channel is important, as well. It should be done in a personalized way, and optimizing the recruitment and selection processes with an Internal CRM will completely close the circle. It allows for the management of communications with them, including sending messages to specific candidates or groups of candidates with similar profiles, tracking messages, interactions, resuming contacts and more. It also allows the business to develop relationships and actions with candidates through the use of forms for recruitment and landing pages, managing alerts based on the characteristics of the candidates, etc. Employment channels can also be linked with internal databases and with the selection and hiring systems. Lastly, it allows the business to transform data into knowledge, offering permanent information and analysis the life cycle of the candidate.