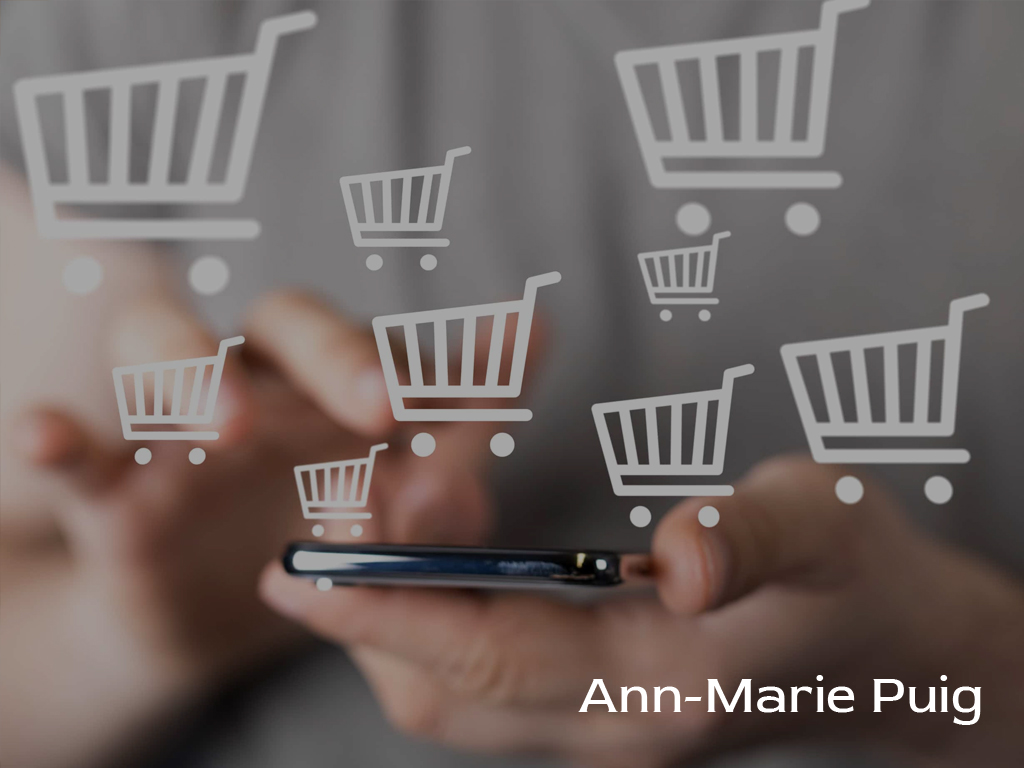 Ann Marie Puig discusses what's needed for an eCommerce business to expand its customer base
Date :
July 13, 2022

By

eCommerce is a fad growing quickly, and for good reason. It's expanding rapidly and without apparent limits. It touches every part of our lives. While many companies try to maximize this opportunity, sometimes their efforts fail. Ann Marie Puig is a global business consultant and an expert in eCommerce, and offers tips for increasing the number of customers to an eCommerce platform.

It is essential to stay in touch with customers in order to meet their needs and improve your eCommerce tools. Puig recommends email marketing to customers. Emailing platforms enable better communication and marketing campaigns. You can segment recipients to reach a particular target at any moment. This will allow you to save money and not waste time on customers who are not interested in certain products.

It is essential to maintain a dialog with customers. It is impossible to expect customers to respond to your emails every day and not learn from them. You can avoid repeating the same mistakes by optimizing every campaign with the feedback and results of the previous campaign. This will allow you to create a more effective strategy.

It is important to take care of your subscribers so they receive relevant content and special offers. It's best to ignore subscribers who don't want your content, and instead concentrate on those who do. A product recommendation service can help increase your average order value. Puig claims that 54% of retailers who use automated recommendation services increase their order prices.

The success of a purchase can be affected by the quality of the recommendation tools. These tools must be customized to the individual customer's needs based on their user behavior. Because the more relevant recommendations are for the buyer, the higher the chance that they will purchase. According to a recent study, 45% of online shoppers will purchase from websites that provide personalized recommendations.

These tools can be used by selecting a recommendation engine that takes stock levels into account and doesn't recommend products that don't exist. It should be able to suggest products similar to what you are currently looking at. You could get a case for your phone or a tripod to hold your camera. The shopper can buy the products that they desire without having to search endlessly.

Puig says, "If there is one thing I can give to companies that have an eCommerce site or want to sell online, it would be to talk with them about how to make that happen." Before they can plan actions, it is crucial that they first assess the situation. The initial audit covers three types of information: web traffic and organic positioning.

It's not enough to have a website. You also need a store that is attractive and offers a smooth purchasing process. Mobile users must have a positive experience with your eCommerce. Your eCommerce must be well-positioned in "normal" organic searches. Mobile results must also show your eCommerce's best position.

Mobile shopping is becoming more popular, but many prefer to shop on their desktops. Mobile is growing in popularity because it allows users to browse physical stores, ask questions and move about the city. It is essential to be available and proficient in all channels. More people are using multiple channels until they make a purchase.

Many Internet users use a mobile phone with Internet access. They carry their phones with them, which is a big advantage over the traditional. Online shops that are able to adapt to the increasing importance of cell phones during the purchasing process will be able to gain an advantage over their competitors.