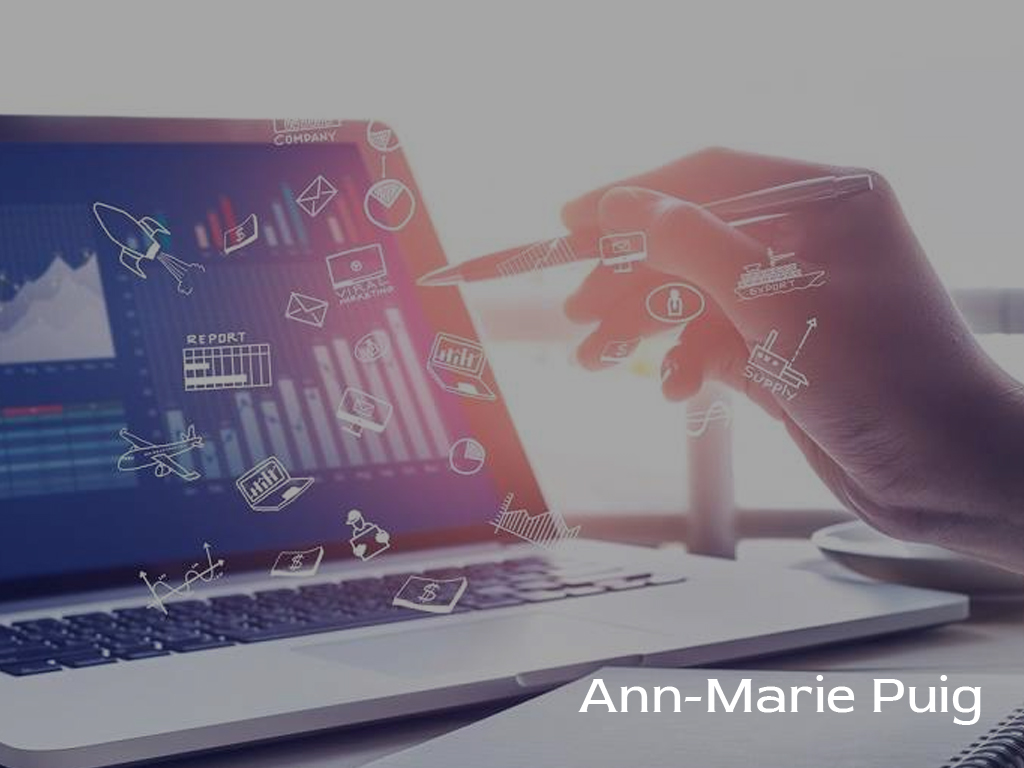 Ann Marie Puig explains how startups can best gauge the success of their initiatives
Date :
July 4, 2022

By

An organization can keep its finances in check by continuously monitoring and looking for ways to improve its workplace operations. This will help it deliver high-quality products, as well as maintain a stable financial position. Employers must monitor and control workplace operations so they can devise strategies for improving procedures and protocols. The task of monitoring a business's sales and size increases becomes more difficult. These strategies are essential for any business that is starting from scratch. Ann Marie Puig, a global business consultant and strategist, explains the various methods that new entrepreneurs need to monitor their businesses right from the start.

Monitoring operations requires supervisory supervision by customer and employee management. Feedback is also required. Specific instructions can help employees be more productive and manage their time better. Puig explains, "To improve workplace operations, it is necessary to analyze the collected data and identify underlying issues and find solutions and ways of managing them.

You need indicators to measure the performance of your company. These indicators will allow you to see the results and make adjustments when necessary. Each department within the company has its own needs, mechanisms, and resources. It is crucial to analyze how each area works to reach its goals.

You can collect data in many ways, including through surveys and monitoring. Many companies use customer retention management software (CRM). Although the capabilities of different software are varied, most provide a variety of ways to monitor the workplace. All information from sales calls, customer contacts, surveys online, and traditional phone calls must be recorded and analyzed. You can also find market software that helps track orders and send follow-up offers.

You can also use technology to gather valuable information about your company's delivery of products and services. This includes employee surveys, site operations, and customer feedback. Puig adds, "Site operations can either be done by owners, managers, or an outside consulting firm that offers an external view on operations."

Employee surveys are a valuable source of feedback about the most difficult areas. Customers' feedback can be collected via social media channels or requested by companies. This provides valuable information about the user experience. Sometimes even when things seem to be going smoothly, customers' visions may reveal something that might otherwise have been overlooked.

You, as a business owner, should regularly review the data to identify patterns and find anomalies. Employers may also use other data collected to help them understand which elements work well and which don't.

It is also important to engage your employees. Create a workplace that encourages and accepts change. Open communication, fair and respectful treatment, and an open policy are all important. It will be easier to gain your cooperation if you establish a foundation that rewards and encourages employee contributions.

It is crucial that your company takes steps to improve the work environment after identifying the problem. You must add a new sales procedure to your operations manual. Then, distribute it to employees. Employers must ensure that their employees are trained on a regular and consistent basis in order for the new protocol to be widely used.

Employers should also request feedback regarding new policies and procedures in order to improve and adjust them. Sometimes, it can be extremely useful to improve workflow changes. Managers must work with vendors to resolve inventory problems or find suppliers that can meet demand.

Monitoring work operations and creating a performance management system that aligns with company goals is key. Employees and customers must provide constant feedback. Digital transformation and technology are key tools that enable you to make progress every day by using automated services that improve employee performance, streamline business processes, and improve business outcomes.