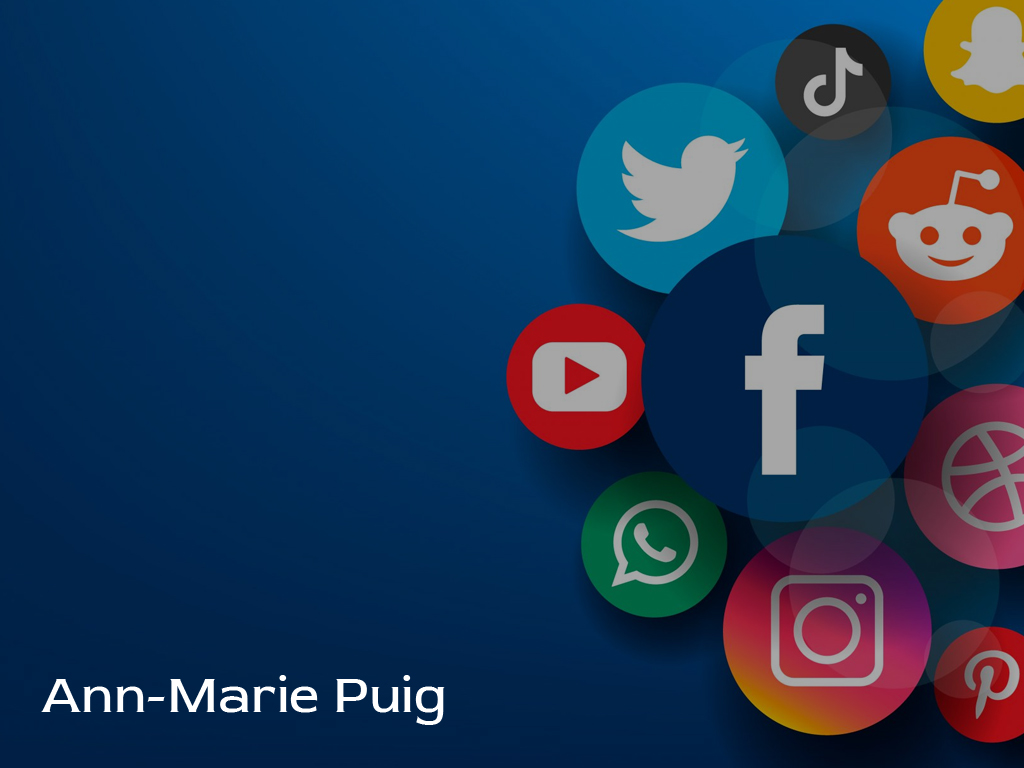 Ann Marie Puig, Expert Entrepreneur, Unveils the Transformative Evolution of Social Media Marketing in 2023
Date :
July 18, 2023

By

Ann Marie Puig, a highly accomplished entrepreneur and renowned expert in digital marketing, has recently unveiled the dynamic and transformative evolution of social media marketing in 2023. With her deep industry knowledge and foresight, Puig has become a trusted authority for businesses seeking to navigate the ever-changing landscape of social media marketing and harness its full potential.

In today's fast-paced and interconnected world, social media has revolutionized how businesses connect with their target audiences. However, as consumer behaviors and preferences evolve, staying ahead of the curve has become more crucial. Ann Marie Puig has been at the forefront of these changes, monitoring trends and analyzing data to identify the strategies that yield maximum results.

Puig's insights into the transformative evolution of social media marketing are based on a keen understanding of the shifting dynamics in the digital sphere. As technology advances, consumer expectations rise, and platforms adapt, businesses must adapt their marketing strategies to remain relevant and effectively engage their target audiences.

In 2023, Puig observes a significant emphasis on authenticity and meaningful connections in social media marketing. Consumers are becoming more discerning, seeking genuine interactions and purpose-driven brand content. To succeed, businesses must establish a strong brand identity, convey their values, and engage in meaningful conversations with their audience.

"Social media marketing has undergone a significant transformation in 2023," said Ann Marie Puig. "Businesses must focus on building authentic relationships with their audience, delivering valuable content, and aligning with the values and aspirations of their target market."

Another notable trend highlighted by Puig is the growing importance of video content. In recent years, video has become a powerful medium for storytelling and engaging audiences. With the rise of short-form videos, live streaming, and immersive experiences, businesses must leverage video content to captivate their audience and stand out.

Additionally, the integration of social commerce has become increasingly prevalent in 2023. Social media platforms have recognized the potential of combining content discovery and online shopping, enabling businesses to connect with consumers and seamlessly convert social interactions into sales. Puig advises companies to optimize their social commerce strategies by leveraging features such as shoppable posts, influencer partnerships, and personalized recommendations.

Furthermore, as privacy concerns continue to shape the digital landscape, Puig stresses the importance of transparency and ethical practices in social media marketing. Consumers are becoming more conscious of data privacy, and businesses must prioritize safeguarding customer information while delivering personalized experiences. Adhering to ethical guidelines and building customer trust is paramount in today's social media marketing landscape.

Ann Marie Puig advises businesses to adopt a data-driven approach to navigate these dynamic changes effectively. By leveraging analytics and insights, companies can deeply understand their audience's preferences, behavior patterns, and content preferences. This valuable data allows businesses to tailor their social media marketing strategies for maximum impact and engagement.

Recognizing the need for continued education and professional development in social media marketing, Ann Marie Puig offers consultations and workshops to empower businesses to stay ahead of the curve. Through her expertise, she guides optimizing social media strategies, enhancing brand presence, and driving tangible business results.

As social media marketing continues to evolve, Ann Marie Puig remains dedicated to helping businesses thrive in this ever-changing landscape. By unveiling the transformative evolution of social media marketing in 2023, Puig equips businesses with the knowledge and strategies they need to engage their audience, drive conversions, and achieve long-term growth.