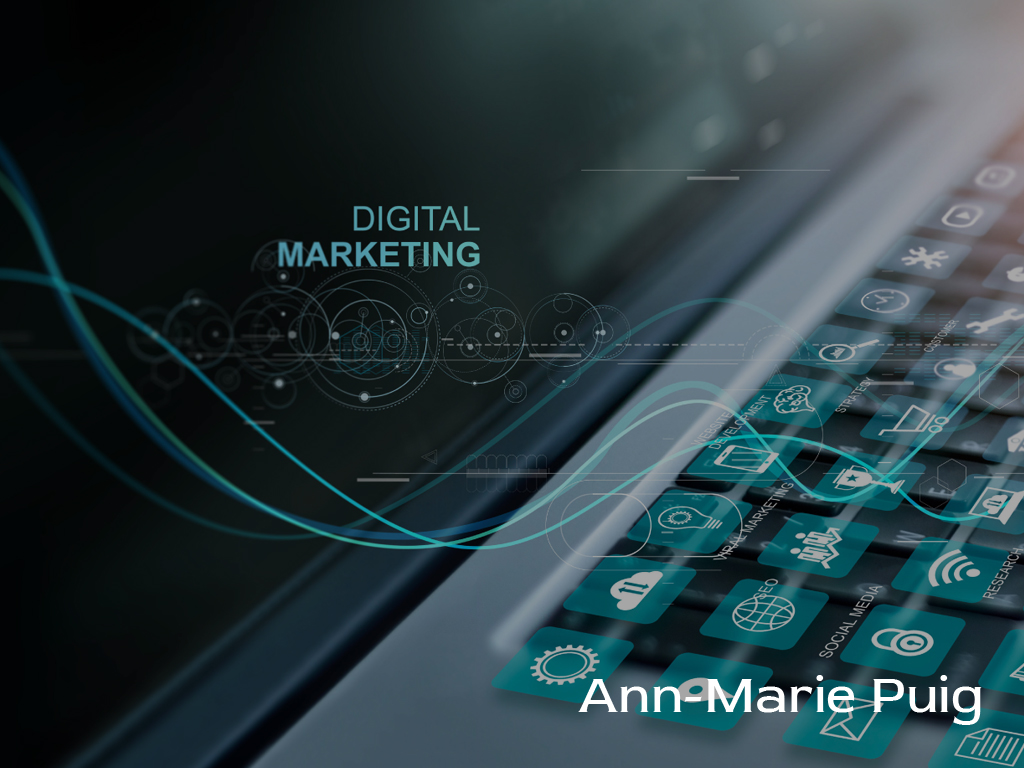 Expert Entrepreneur Ann Marie Puig Reveals Surprising Insights on the Future of Digital Marketing
Date :
July 16, 2023

By

Ann Marie Puig, a leading expert entrepreneur, unveils eye-opening insights into the future of digital marketing and challenges conventional perceptions. With her extensive knowledge and experience in the industry, Puig sheds light on the shifting landscape of digital marketing and provides valuable strategies for businesses to thrive in the evolving digital era.

In today's rapidly changing digital world, staying ahead of the curve is crucial for businesses to remain competitive. Ann Marie Puig recognizes the need for companies to adapt to emerging trends and adopt innovative approaches to succeed in digital marketing. Through her expert analysis and market observations, Puig reveals several surprising insights that can reshape how businesses approach digital marketing strategies.

One of the critical revelations highlighted by Puig is the increasing prominence of personalized and targeted marketing. As consumers become more discerning and demand customized experiences, generic mass marketing approaches are losing effectiveness. Puig emphasizes the need for businesses to leverage data-driven insights and advanced segmentation techniques to deliver personalized messages that resonate with individual consumers. By tailoring marketing efforts to specific customer segments, companies can enhance engagement, increase conversion rates, and build stronger brand loyalty.

Another important trend Puig identifies is the rising significance of influencer marketing. With the proliferation of social media platforms and the increasing influence of online personalities, leveraging influencers has become a powerful marketing strategy. Puig advises businesses to identify relevant influencers within their industry or niche and develop authentic partnerships that align with their brand values. By collaborating with influencers, companies can tap into their engaged audience, gain credibility, and expand their reach in a more organic and relatable manner.

In addition, Puig sheds light on the growing impact of emerging technologies, such as artificial intelligence (AI) and augmented reality (AR), on digital marketing. AI-powered chatbots, for instance, can enhance customer experiences by providing real-time support and personalized recommendations. AR technology allows businesses to offer immersive and interactive experiences, enabling customers to visualize products in their environments before purchasing. Puig advises enterprises to embrace these technological advancements and explore how they can be integrated into their digital marketing strategies to provide unique and engaging experiences for their target audience.

Furthermore, Puig emphasizes the significance of data-driven decision-making in digital marketing. With the abundance of data available, businesses have access to valuable insights that can inform their marketing strategies. Puig encourages firms to invest in robust analytics tools and establish a culture of data-driven decision-making. Businesses can optimize their marketing campaigns, allocate resources effectively, and achieve better ROI by analyzing key metrics and customer behavior patterns.

Puig concludes that agility and adaptability are crucial for long-term success as the digital marketing landscape evolves. Businesses must be open to experimenting with new platforms, technologies, and strategies, constantly monitoring and adjusting their approaches based on market trends and consumer preferences. By embracing change and being willing to iterate and innovate, businesses can position themselves for sustained growth and success in the digital era.

Ann Marie Puig is committed to helping businesses navigate the future of digital marketing and achieve their marketing goals in an ever-changing landscape. Her expertise and forward-thinking insights empower entrepreneurs and marketers to make informed decisions and implement effective digital marketing strategies.