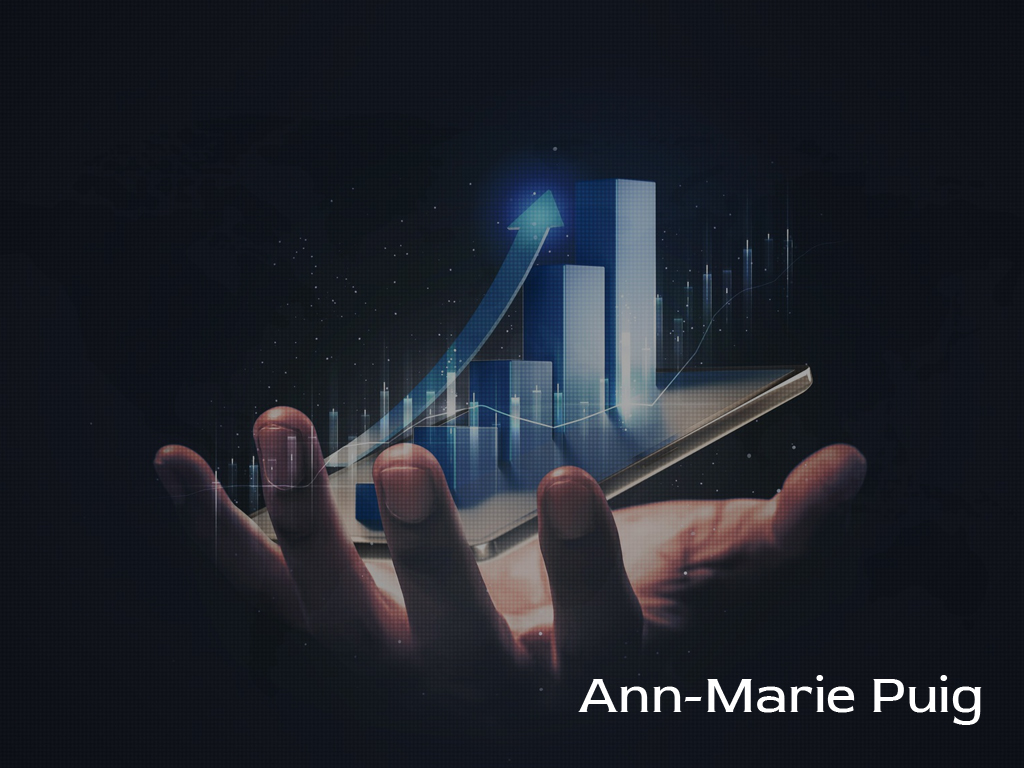 Ann Marie Puig explains how businesses can take advantage of organic growth
Date :
August 23, 2022

By

Organic growth occurs naturally, or as much as business growth can happen. Unlike companies with a lot of influence and that are listed on the stock exchange, which depend on external sources of financing and complex mergers to build on their foundations, organic growth companies create their own opportunities. Organic growth can take longer than primary growth or expansion through external acquisitions. However, it is sensible and sustainable and works well for the average business owner. Ann Marie Puig, a successful entrepreneur and global business consultant, offers the benefits organic growth can have on businesses.

Organic growth refers to a business strategy that focuses on creating internal capabilities and forces rather than acquiring companies from outside. Investors often use the term "organic Growth" when choosing stocks to invest in. This business feature is important to investors. Companies that grow organically have higher rates of return than those that invest in external growth strategies. Even for closely-linked companies, which may not be able to make public shares, organic growth can provide better returns than those that focus on external growth strategies. It is safer than risky expansions in unexplored territory.

Explains Puig, "Like living organisms, a business grows branches organically at a rate similar to that of its environment. Unlike corporate mergers and acquisitions, which are oriented toward more dynamic advances in scope and competition, the organic growth of a business occurs step by step, gradually pushing the limits of an established comfort zone. New territories are explored slowly and carefully, building your knowledge and competence at a pace that you can maintain and allow yourself."

Organic growth tends to be cheaper than complex growth or inorganic growth, which means that it does not require a capital outlay for the established expansions of your company. Like a home improvement project, an organic growth company will keep most of its expenses at home, using the resources and skills that are already available.

Your strengths are your strength. Every business has its own products, services, or revenue streams. Each business is different. Management accounting can give you detailed information about each offer in relation to their performance. This information will allow you to focus your investment on more profitable projects, and decrease or eliminate lower performing ones. This allows you to organically grow your business, building upon the existing infrastructure and business model.

Introduce new products. You can also organically grow your business by introducing new products. While the cost of developing new products is not cheap, it's usually cheaper to work internally and create the systems than to buy a product developed by another company. You will be more likely to retain your brand and strengths, which can help you build your company internationally.

Continuous improvement No matter what your company does, there are always ways to improve. There are many ways you can improve your company's performance. You can train, reduce waste or stimulate creativity by asking old questions in a different way. These strategies will help you grow your business organically by taking advantage of the resources you already have to increase sales and improve margins, as well as build your customer base.

Like plants and animals, businesses are not constantly growing. The start-up phase is the part of the life cycle of a company that, at the same time, is very interesting but also very difficult in different aspects. It is the moment when you try to find out how to do what you want to do and how to make customers respond to it. The organic growth that takes place during the initial phase of a company can occur intermittently as beginner mistakes are made, and untapped potential is also discovered.

The organic growth of a start-up can come from the improvement of your business model to make the company more profitable, developing products and services that show your strengths, and attracting loyal customers who will support you in the future. Then, once your company's operations are stabilized, you can experience a period of growth in which organic expansion occurs smoothly and relatively effortlessly.

In this mature growth phase, you are no longer doing the hard work of developing a foundation. You already have a solid core to build on. You will need to continue investing in your infrastructure and your staff, but you will be able to do so with some knowledge and experience about what works. You can bring investors to help you with these financial disbursements. However, this growth is still organic because they are supporting your primary business model instead of looking for the external capacity to add.

Once your business matures, you may have difficulty maintaining the rate of organic expansion you achieved during the growth phase. Although it may seem that your business is decreasing because you are not maintaining the rapid expansion rate you experienced during the previous stage, it may actually be stabilizing and taking advantage of the base you have already created.

Adds Puig, "A mature company may not show much organic growth simply because it is at a stage of its business life cycle in which significant growth is not necessary. If your sales are starting to drop or your market share starts to decline, it might be time to reinvent your brand and reinvest in the organic growth cycle.

While some organic growth companies do bring in investors, this strategy requires less disbursement than external expansion. This means you can have fewer debts to other shareholders who don't share your vision. If organic growth is slow or infrequent, you might be able finance it completely with your own money and resources. This will allow you to continue to operate your business as you wish.

It's easier to sustain an organic growth rate than to pursue external expansion. An organic growth strategy is better for your finances as well as your personal life if you want to build your business on a human scale rather than a group of giants.

Organic growth businesses are more risky because they expand slowly and are based on existing strengths. Instead of borrowing money to merge your company, you are investing in the things that you already know.

Organic growth is not the best option if you're interested in building multinational companies. You can achieve incredible growth if you implement both basic and external growth strategies. However, this is only possible if you have the technical and financial resources.

It is unlikely that an organic growth company will achieve the same level of profitability as a successful company that expands through inorganic growth. The idea of having an inorganic growth strategy is not designed for everyone, but it may be suitable for some ambitious and experienced entrepreneurs.

Often, the advantages and disadvantages of the organic growth strategy are reduced to what is expected to achieve with the management of the company and the personal and professional vision of success. Not all entrepreneurs need to work globally or earn millions of euros. You can be happier and more comfortable simply by growing at a pace that is in tune with your goals and values and developing your skills and your company over time.

About Ann Marie Puig

Ann Marie Puig is a business consultancy expert. She is bilingual in Spanish and English and provides reliable and expert business consultancy services based on years of experience. She is extremely knowledgeable in current technology, eCommerce, and a variety of industries. As a result, her clients are able to trust her to offer a more personal service. When she's not actively consulting for a business, she dedicates her time to her family and her community.