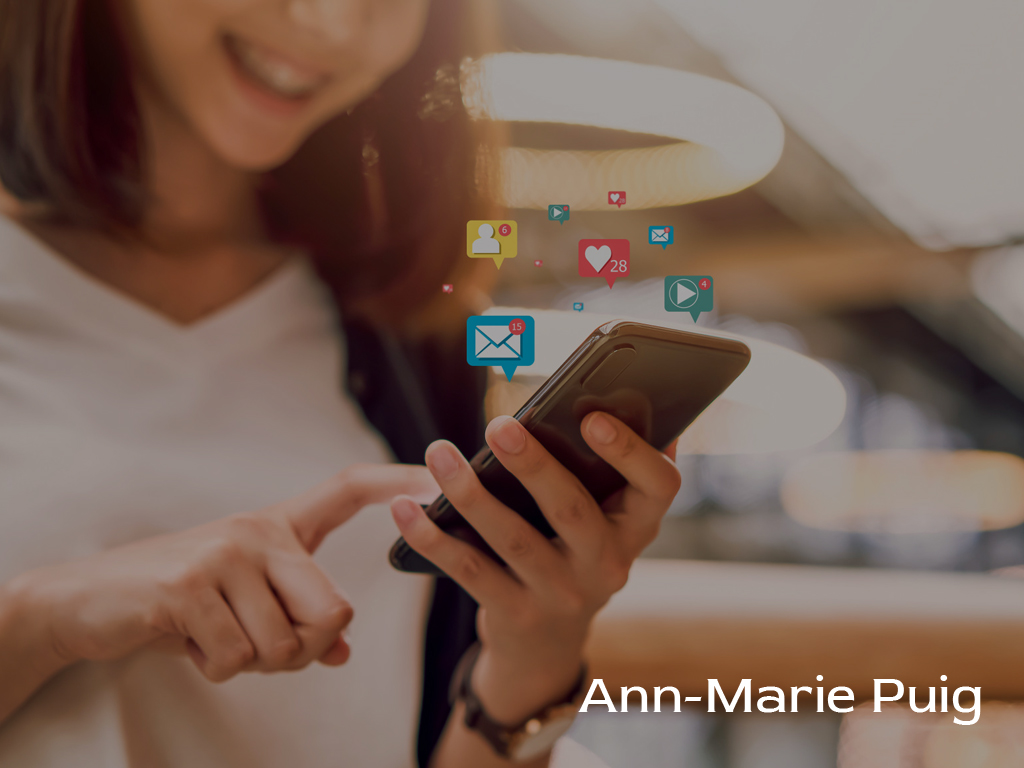 Ann Marie Puig explains how to leverage social media for business growth
Date :
February 1, 2023

By

Social media has become one of the most important tools for businesses in recent years. It is no longer an optional strategy but a necessity to ensure brand visibility, customer engagement and business growth. However, managing social media can be overwhelming, and many companies end up making mistakes that cost them time and money. To help navigate this landscape, Ann Marie Puig, a global business consultant marketing specialist, shares her top tips on how to leverage social media for business growth.

In order to understand how to leverage social media for business growth, it's important to first understand what social media is. Social media is a term that encompasses a variety of different online platforms and activities.

The most common platforms include Facebook, Twitter, Instagram, and Snapchat. Explains Puig, "Social media can be used for a variety of purposes, including staying up-to-date on current events, connecting with friends and family, sharing news and experiences, and promoting businesses or products."

When it comes to business, social media can be used as an effective marketing and advertising tool. With over two billion active users on social media platforms worldwide, there is a vast potential customer base that businesses can tap into.

By creating engaging content and utilizing strategic marketing techniques, businesses can use social media to reach new customers, drive traffic to their website or online store, and boost sales. Additionally, social media can be used to build brand awareness and credibility, connect with customers and followers, and generate leads for sales or other promotions.

When used effectively, social media can be an incredibly powerful tool for driving business growth. If you're looking to leverage social media for your own business growth, consider these tips from Ann Marie Puig:

Social media platforms have become an increasingly important part of many people's lives. It's not just a way to stay in touch with friends and family, but also a powerful tool for businesses. When used correctly, social media can help you connect with potential and current customers, build brand awareness, and drive sales.

Puig explains that social media provides businesses with a unique opportunity to reach a large number of potential customers at little to no cost. Additionally, social media platforms allow businesses to engage directly with their target audience, build relationships and create a positive brand image. Finally, Puig argues that social media can be used to drive sales and conversions by directing users to company websites or online stores.

Your social media followers won't engage with your content if it's not interesting or useful to them. Post content that educates, entertains and inspires your audience, and make sure to mix up the types of content you share.

In order to grow your following and get noticed by potential customers, you need to be active on social media. This means posting regularly, engaging with other users, and sharing relevant content from other sources.

Paid advertising on social media is a great way to reach more people with your content and promote your products or services. When done correctly, paid ads can be very effective in driving traffic and generating leads or sales for your business.

When it comes to social media, small businesses have a big advantage. Puig explains, "Social media provides level the playing field, allowing smaller businesses to compete with larger businesses on a more equal footing."

Having an understanding of the various platforms available and being able to utilize them to reach your target audience can be a powerful tool in any entrepreneur's marketing arsenal. By investing time in building relationships with customers, administrating effective campaigns, and gathering data from analytics tools, you are sure to increase brand awareness and ultimately increase business profits.