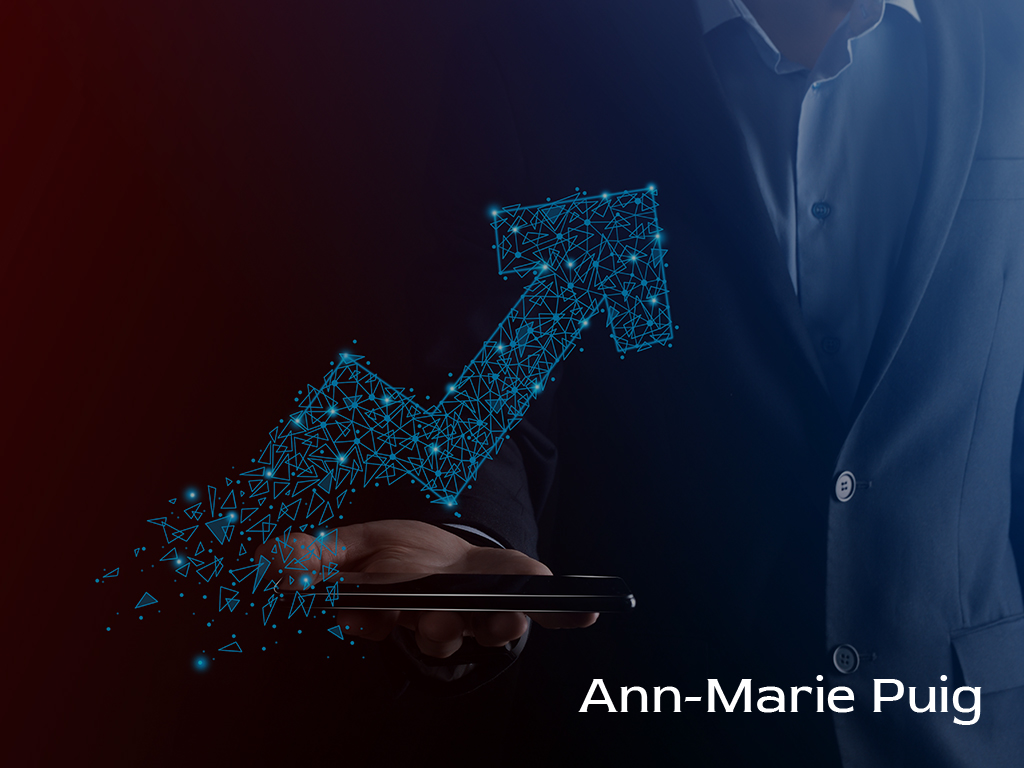 Ann Marie Puig explains why technology is important for business growth
Date :
March 24, 2022

By

The business world is becoming increasingly technological and innovation is what sustains businesses. Technology creates the right path to innovation, which means incorporating it can help businesses survive. Ann Marie Puig, a global business consultant from Costa Rica, provides insight into how technology is the best tool a company can use for sustained growth.

The technology revolution has impacted every aspect of our business. How do you keep up with the ever-changing technological trends? It doesn't take much to restructure your business's foundations. You don't have to reinvent the wheel. All you need is to understand how technology impacts your business and how you can use it effectively.

Technology is essential for business. Puig asserts, "Technology has made business more efficient and faster in recent years. Technology is changing many aspects, including accounting, data collection and logistics, sales, promotion and other areas."

Technology can have a significant impact on your business operations. Technology can provide many benefits, no matter how big or small your business is. Technology is essential for business growth and improvement. Companies will struggle to compete in today's globalized and competitive market without technology.

Technology is used by different industries and companies because it enhances communication and inventory management. It also improves production and keeps better financial records.

Communication within a company is improved by technology. For example, technicians and workers in the field don't have to travel far to get new tasks. While they work, they can now receive messages and calls from their mobile phones.

Companies can stay connected to each other through communication and information technology. This helps them increase their productivity, efficiency, and ability to respond to problems.

Adds Puig, "Technology is changing how we manage our resources, and will continue to change how we work. Technology offers opportunities to improve production and management, regardless of your industry or business size." In addition, technology equipment and digital tools allow small businesses to compete with larger organizations in terms of operational efficiency.

Technology can help companies optimize their operations. Technology is crucial in creating efficient processes. Technology can reduce duplication, errors, delays and workflow delays. It also speeds up the automation of certain tasks.

Inventory technology allows business owners to efficiently manage production, distribution and marketing. Entrepreneurs can save time and money, and make their business more competitive by using the right technology.

Technology allows us to keep our data secure and makes it less vulnerable to hackers. Every business owner should implement security measures to ensure cybercriminals are not able to target their targets.

Technology like encryption and tokenization are key options for data loss prevention. The development of remote control devices for monitoring and controlling commercial buildings has been made possible by technology.

Technology has allowed you to reach more people on the international market. Globalization has been made possible by technology. Anyone can do business anywhere in the world. Globalization has been made possible by the development of eCommerce.

Information technology has made it possible for production networks to become more efficient and less expensive, which has been a major factor in economic globalization. Global communication has allowed for increased international trade and faster collaboration.

Technology advances are changing the face of society and the labor market. These developments are transforming the way we do business.

While there are technological threats like hacking, phishing, and other malicious activities that can be done, the benefits technology offers far outweighs these threats. To optimize a company's performance, it needs to start to leverage the advantages that technology offers us.