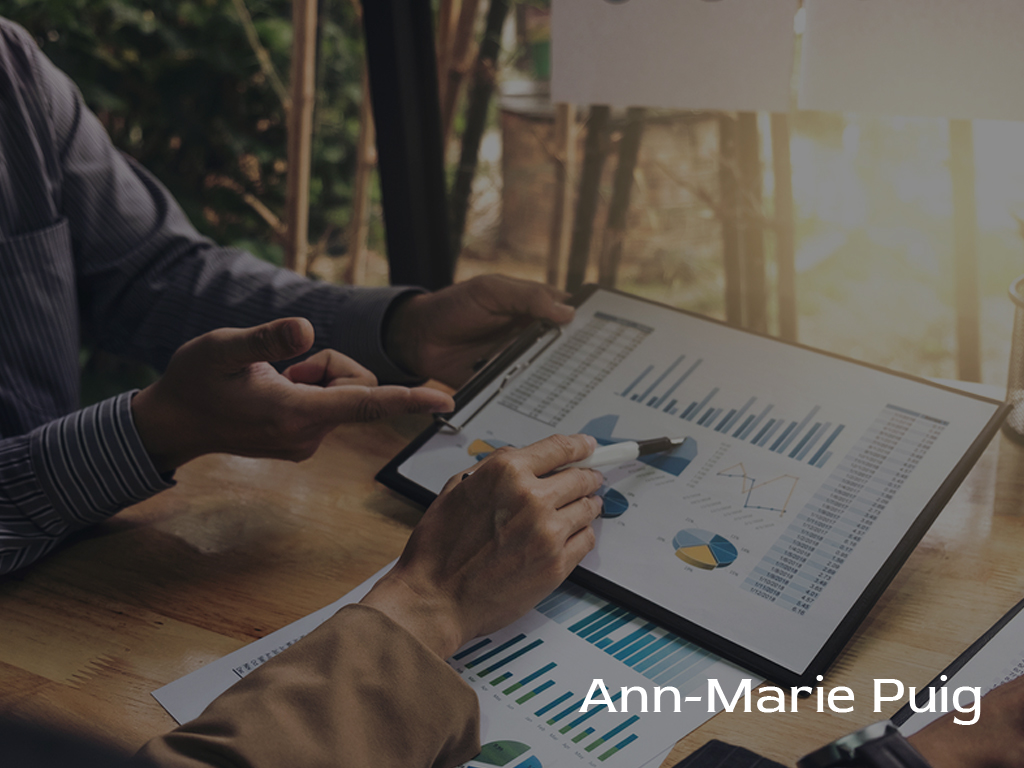 Ann Marie Puig discusses what's in store for marketers after COVID-19 is defeated
Date :
January 26, 2021

By

In today's times, marketing and coronavirus may be able to go hand in hand. The COVID-19 pandemic has changed consumer behavior and posed new challenges for business. Faced with a serious and unexpected health alert like the one we are experiencing, companies face a crucial moment, when not only their reputation is at stake, but their own continuity. Providing an immediate and adequate response is critical and, according to experts, the secret is to adopt strategies in order to maintain brand positioning and generate an adequate customer experience, while still thinking about new business opportunities. Ann Marie Puig, an entrepreneur and philanthropist from Costa Rica, discusses what the market scene will be like after COVID-19 is brought under control.

A crisis like the one caused by the coronavirus needs a responsiveness and a good marketing strategy that allows you to benefit from the new situation. "One of the most important factors is to have permanently informed customers, transmitting the desired message through the web, social networks, advertising or playing with other possibilities such as mailings," asserts Puig.

In these times when people stay longer at home, the fundamental strategy is to bet on digital. It is essential to have the website updated and, in case the objective of the business is the sale of products, it is also important to have an ecommerce at the height of the increase in demand. In addition, the basic rules of marketing in the coronavirus state that customer service has to be a priority, through multiple channels of contact. Finally, the value of the company can be contributed to improving the quality of life of customers and contributing to the common good.

And all this without losing sight of online monitoring that allows entrepreneurs and business owners to know where the brand image is in order to correct errors if necessary. By showing correct leadership and generating trust, businesses will be eligible for a correct exit position for post-Covid-19 times.

The Coronavirus has highlighted the importance of digital marketing for any company or business. The crisis caused by the pandemic has forced the adapting of media strategies. More focused on highlighting what's most valuable to customers at the moment. Explains Puig, "Assessing the digital maturity of the company itself is considered essential, in order to offer solutions to the gaps that the digital marketing plan may have. In addition, before publishing, you should take into account the message you are trying to transmit, in order to respond to the sensitivity of the moment."

Brands should strive to design a smart, responsive marketing plan with the right tone. There are multiple possibilities: from online advertising to an increase in social media presence, customer service through digital channels, establishing new sales channels, finding potential customers or managing bookings or appointments through social networks, among other options.

Finally, something essential in the marketing and coronavirus strategy is to be prepared to act when the market recovers, in order to react quickly to any sign of movement in the sector. Having a post-COVID-19 customer attraction plan will allow you to act in the right direction as soon as possible.

There are two additional critical issues to make the customer experience a differential factor. On the one hand, having a model of digital engagement and multichannel customer service, especially in terms of customer self-service capability and intelligent automation of interactions. "Chatbots are able to respond to 80% of customer inquiries thanks to AI and collective knowledge. Customers demand more efficiency and fewer resources to size their customer service capacity in current circumstances, without the customer experience being penalized," attest Puig.

On the other hand, it is necessary for commercial teams to take a technological leap and adopt models of digital or hybrid sales. More specifically, the possibility that sales teams can carry out their work not only in mobility, but also remotely, is absolutely fundamental. And for points of sale, digitization is a great opportunity to offer consumers better shopping experiences while improving conversion and average ticket ratios.