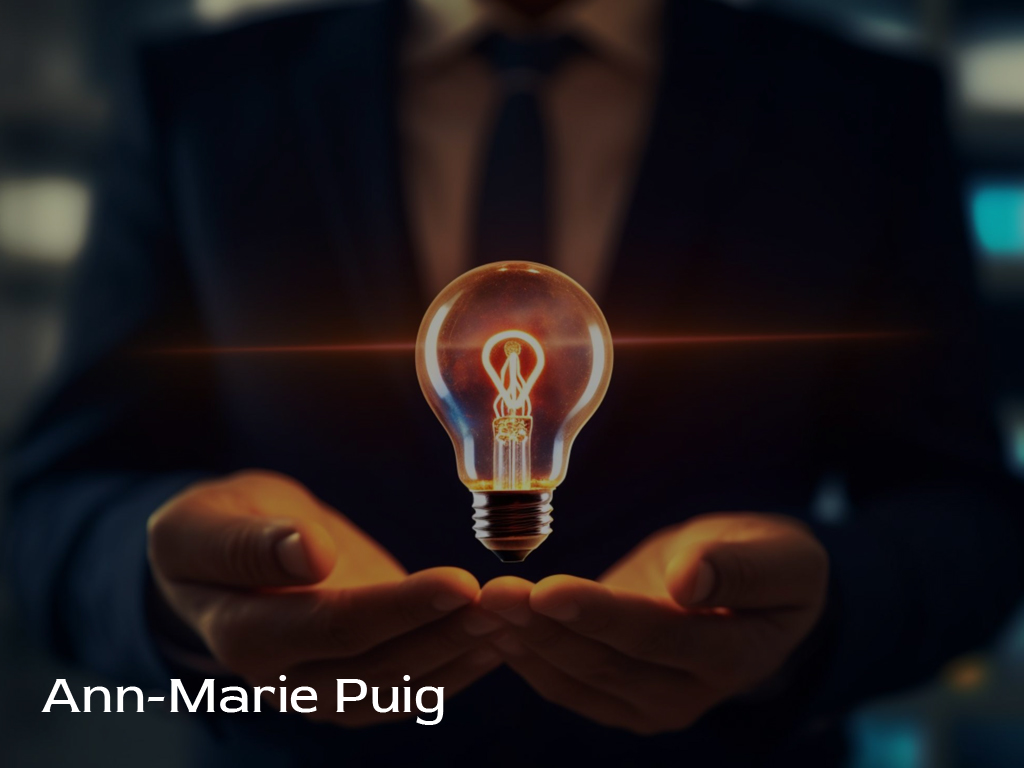 Ann Marie Puig, Entrepreneur Extraordinaire, Presents an Inspiring List of 26 Great Business Ideas to Kickstart Your Success in 2023
Date :
August 10, 2023

By

Ann Marie Puig, a renowned entrepreneur and business visionary, unveils a curated list of 26 great business ideas to inspire aspiring entrepreneurs in 2023. With her passion for entrepreneurship and a keen eye for emerging trends, Puig's inspiring suggestions offer a diverse range of opportunities for individuals seeking to start their own successful ventures.

As the world continues to evolve and adapt to new challenges and opportunities, entrepreneurship remains a driving force for innovation and economic growth. Puig's list of great business ideas encompasses various industries and niches, empowering individuals to explore their passion and creativity in pursuit of business success.

"Entrepreneurship is a journey of exploration and innovation," says Puig. "By presenting this diverse list of business ideas, I hope to ignite the entrepreneurial spirit in aspiring business owners and offer them avenues to create meaningful ventures."

Puig's list of 26 great business ideas for 2023 includes the following:

Sustainable Fashion Brand: A fashion brand focused on ethical practices, sustainable materials, and conscious consumerism.

Plant-Based Food Truck: A mobile food business offering delectable plant-based meals and snacks to cater to the growing vegan and health-conscious market.

Personal Fitness Training with a Tech Twist: Innovative fitness training programs incorporating wearable tech and personalized workout plans.

Elderly Care Services: Specialized home care services catering to the needs of elderly individuals, providing companionship, assistance, and peace of mind to their families.

Virtual Event Planning: A service to plan and host virtual events, conferences, and workshops, utilizing advanced virtual event platforms and technologies.

Eco-friendly Cleaning Products: A line of environmentally friendly cleaning products to promote sustainability and health-conscious living.

Smart Home Installation Services: Offering expert installation and integration of smart home technologies for homeowners seeking a connected and automated living experience.

Online Language School: An online platform to provide language learning courses and virtual language exchange opportunities.

Green Tech Consultancy: A consultancy service assisting businesses in adopting green technologies and sustainable practices.

Niche Subscription Box: Curated subscription boxes catering to specific hobbies, interests, or lifestyles.

Pet Spa and Grooming Salon: A luxurious pet grooming salon offering top-notch grooming services and pampering experiences for pets.

Remote Work Consultancy: A consultancy service guiding companies in optimizing their remote work processes and fostering a positive remote work culture.

Elderly Technology Tutoring: Providing personalized technology tutoring sessions for senior citizens to enhance their digital literacy and connectivity.

Plant Nursery and Garden Design: A plant nursery specializing in rare and exotic plants, along with garden design and landscaping services.

Virtual Wellness Retreats: Online wellness retreats offering mindfulness practices, yoga, and self-care workshops for individuals seeking a holistic approach to well-being.

Personalized Nutrition Consultancy: A consultancy service offering personalized nutrition plans based on genetic testing and health assessments.

Sustainable Packaging Solutions: A company focused on providing eco-friendly and biodegradable packaging alternatives for businesses.

Social Media Content Creation Agency: A creative agency offering social media content creation, management, and strategy for businesses aiming to enhance their online presence.

Online Escape Rooms: Virtual escape room experiences that can be enjoyed from the comfort of one's home, suitable for individuals and team-building events.

Niche Food Delivery Service: A specialized food delivery service catering to specific dietary needs, such as gluten-free, keto-friendly, or allergy-safe meals.

Eco-Tourism Experience Planner: An eco-tourism agency creating sustainable travel experiences that promote environmental conservation and community engagement.

AI-Powered Career Guidance: An AI-driven platform offering personalized career guidance and skill development recommendations.

Innovative Home Appliance Solutions: A company providing innovative and energy-efficient home appliances that simplify daily tasks.

Online Kids' Learning Center: A virtual learning center for children, offering interactive and engaging educational programs across various subjects.

Eco-friendly Event Rentals: An event rental company offering sustainable and eco-friendly event furniture and decor options.

Smartphone Repair and Refurbishment: A business providing smartphone repair services and refurbishment, extending the lifespan of electronic devices.

Puig's list of great business ideas showcases the boundless possibilities for aspiring entrepreneurs to make their mark in various industries. Whether exploring technology-driven ventures, sustainable initiatives, or innovative service offerings, these ideas inspire creativity and entrepreneurial spirit.

Aspiring entrepreneurs can draw inspiration from Puig's list and embark on their entrepreneurial journey with confidence and vision.