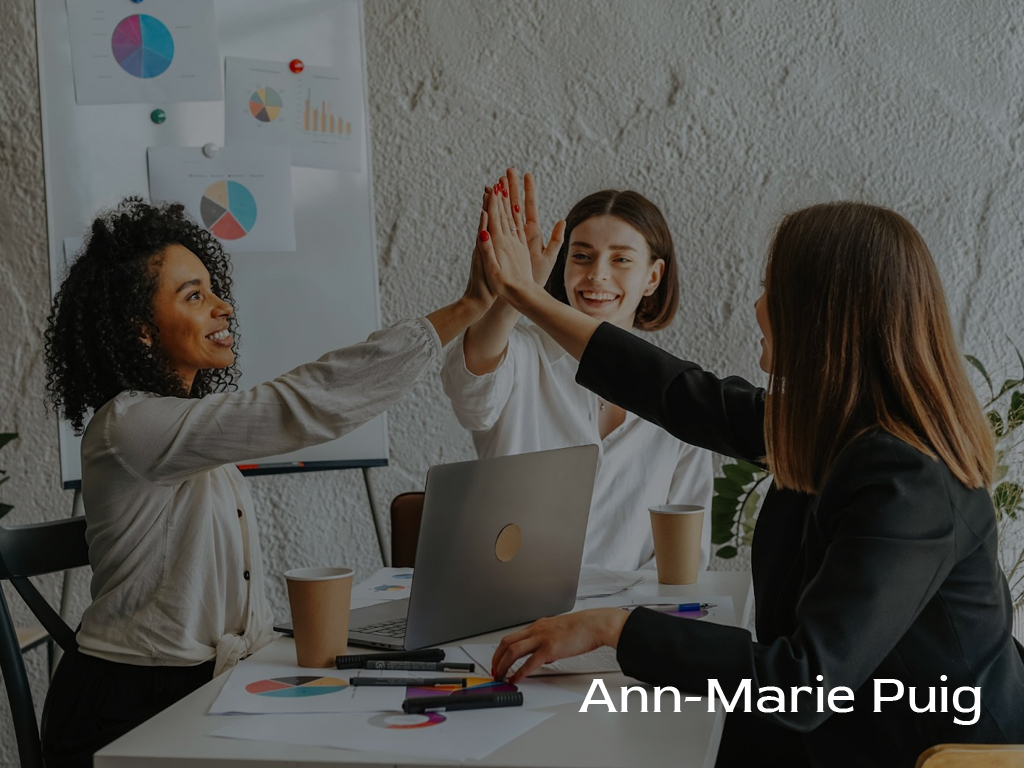 Ann Marie Puig, Expert Entrepreneur, Unveils a Step-by-Step Guide for Starting a Business in 2023, Empowering Aspiring Entrepreneurs with Insider Tips and Strategies
Date :
July 14, 2023

By

Starting a business is an exciting and rewarding endeavor but can also be daunting and challenging, especially for aspiring entrepreneurs entering the competitive landscape of 2023. Ann Marie Puig, a highly accomplished entrepreneur and business expert, has unveiled a comprehensive step-by-step guide designed to empower aspiring entrepreneurs with the essential knowledge, insider tips, and strategies needed to navigate the intricacies of starting a successful business in the current year. With her vast experience and business acumen, Ann Marie Puig equips individuals with the tools and confidence necessary to realize their entrepreneurial dreams.

Starting a business requires careful planning and execution, and Ann Marie Puig understands the importance of having a well-defined roadmap. Her step-by-step guide takes aspiring entrepreneurs through each crucial stage of the business startup process, offering invaluable insights and practical advice. From developing a solid business idea to creating a business plan, securing financing, and launching the venture, Ann Marie Puig provides a comprehensive framework that helps entrepreneurs build a strong foundation for success.

"Starting a business can be an overwhelming experience, but with the right guidance and strategies, it can also be an enriching journey," says Ann Marie Puig. "My goal is to provide aspiring entrepreneurs a clear roadmap addressing the key steps and challenges they may encounter. By sharing my knowledge and experience, I hope to inspire and empower individuals to turn their business ideas into thriving ventures."

The step-by-step guide begins with the essential first step of defining a business idea. Ann Marie Puig emphasizes the importance of conducting market research, identifying target customers, and evaluating market demand to ensure the viability and potential success of the business concept. By focusing on a unique value proposition and understanding the competitive landscape, aspiring entrepreneurs can position their businesses for growth and differentiation.

Once the business idea is solidified, Ann Marie Puig guides entrepreneurs through creating a comprehensive business plan. A well-crafted business plan serves as a roadmap that outlines the company's vision, mission, goals, target market, marketing strategies, financial projections, and more. With her expertise, Ann Marie Puig helps entrepreneurs develop a robust business plan that aligns with their objectives. It is crucial for attracting investors, securing funding, and guiding day-to-day operations.

Financing is often a significant challenge for new businesses, and Ann Marie Puig addresses this crucial aspect in her guide. She explores various financing options for entrepreneurs, such as bootstrapping, crowdfunding, bank loans, and venture capital. By providing insights into the pros and cons of each funding method and offering tips for presenting a compelling business case to potential investors, Ann Marie Puig helps entrepreneurs navigate the complex landscape of securing financing and capitalizing their ventures.

The step-by-step guide also delves into essential considerations when launching a business, including legal and regulatory requirements, choosing the proper business structure, establishing a brand identity, and developing an effective marketing and sales strategy. Ann Marie Puig highlights the significance of building strong relationships with suppliers, customers, and strategic partners and leveraging digital marketing and social media platforms to reach the target audience effectively.

Drawing on her entrepreneurial journey, Ann Marie Puig shares insider tips and strategies that aspiring entrepreneurs can leverage to overcome challenges and drive business success. Her guide emphasizes the importance of resilience, adaptability, continuous learning, and effective leadership in navigating the ever-changing business landscape of 2023.

"I believe that entrepreneurship is not just about starting a business; it's a mindset and a way of approaching opportunities and challenges," says Ann Marie Puig. "By instilling an entrepreneurial mindset and equipping aspiring entrepreneurs with the right tools and knowledge, we can foster a culture of innovation, growth, and economic prosperity."

Ann Marie Puig's step-by-step guide is valuable for anyone embarking on the entrepreneurial journey in 2023. With her wealth of experience and practical insights, she empowers aspiring entrepreneurs to navigate the complexities of starting a business, turning their dreams into successful ventures.